Emergency Dentist – Williamsville, NY
Pain Relieving, Urgent Dentistry Solutions
Accidents and injuries can happen—often when you least expect it. As with an emergency situation, a dental emergency is often painful and scary. It is important for your family to have access to an emergency dentist during these stressful and frightening times. The emergency dentist in Williamsville NY at Amherst Dental Group provides vital services to our patients to make tough situations a bit easier. We work to provide the appropriate treatment to stop the pain and discomfort while restoring the health of your smile.
Why Choose Amherst Dental Group for Emergency Dentistry?
State-of-the-Art
Technology
Same-Day
Emergency Visits
Wide Variety of
Dental Services
How to Handle Common Dental Emergencies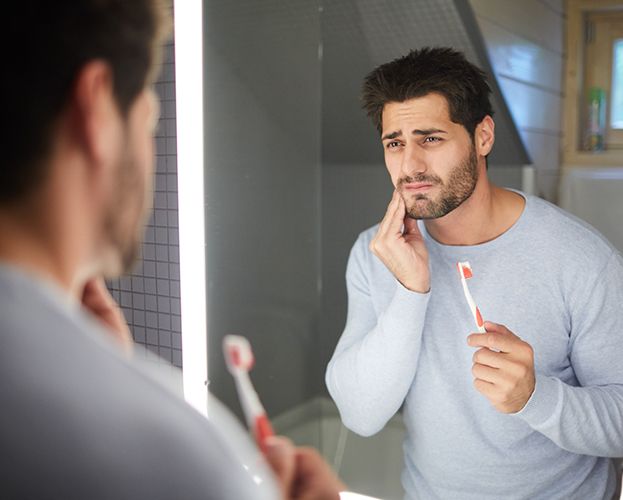 Dental emergencies happen unexpectedly and can take various forms. How you respond during an emergency has a large impact on the potential outcome of the situation. Depending on the type of emergency you are facing, there are a number of easy and effective ways to respond to the situation at home. In addition to home care, you need to call Amherst Dental Group right away for treatment. Time is of the essence during an emergency to repair the damage and protect the integrity of the tooth.
Learn How to Handle Dental Emergencies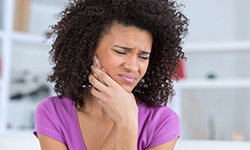 Toothaches
You can sometimes resolve a toothache by brushing and flossing to remove pieces of food that have gotten trapped between your teeth. Otherwise, take ibuprofen or another type of medication while waiting for your appointment time. Use a cold compress to reduce any swelling (which is likely to occur if your toothache is due to an infection).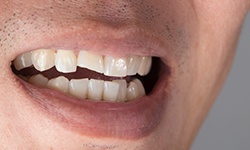 Chipped/Broken Tooth
Broken and cracked teeth can be quite painful. You need immediate treatment to stop the pain while also preventing additional damage to the tooth. A cracked or broken tooth becomes prone to infection and the overall health of the tooth can quickly diminish without the right care. In the event you break a tooth, apply a cold compress to the outside of the mouth to help reduce swelling and discomfort. Call our dental office immediately so we can repair the damaged tooth, restoring its health and function.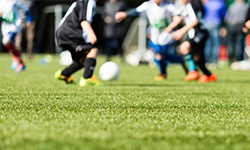 Knocked-Out Tooth
One of the most common dental emergencies is having a tooth knocked out or dislodged from an injury to the mouth. Whether the tooth is fully knocked out or just out of place, this is an emergency—even for baby teeth. If a tooth has been knocked out, we may be able to reinsert the tooth, preventing the need for a replacement. However, the success of this depends on how quickly you receive treatment, the severity of the injury, and how you respond.
When a tooth is knocked out, rinse it with water while holding the tooth by the crown, not the root. Do not use any cleaning products. You need to ensure the tooth stays moist, so do not dry it off. If you can, reinsert the tooth back into the socket. If you are unable to do so, place the tooth in a cup of milk or place it on the inside of your cheek.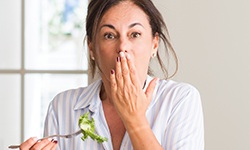 Lost Filling/Crown
Locate the lost filling or crown as soon as you can so that you don't accidentally lose or swallow it. You can attempt to reattach a lost crown with sugarless gum or dental cement (which can be bought over the counter). This will help protect the tooth until a more permanent solution can be enacted.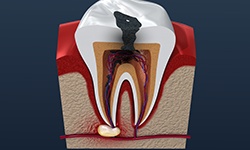 Dental Abscess
A dental abscess occurs as the result of an infected tooth. This extremely painful emergency requires prompt treatment. If the tooth is left untreated, the tooth can be permanently damaged. Not to mention, the infection can spread to surrounding tissue and even into the bloodstream.
A suddenly painful tooth or the appearance of a pimple-like bump on the gum are clear indications you have an infection. We will identify the underlying cause of the infection to repair the damage while we treat the infection.
How to Prevent Dental Emergencies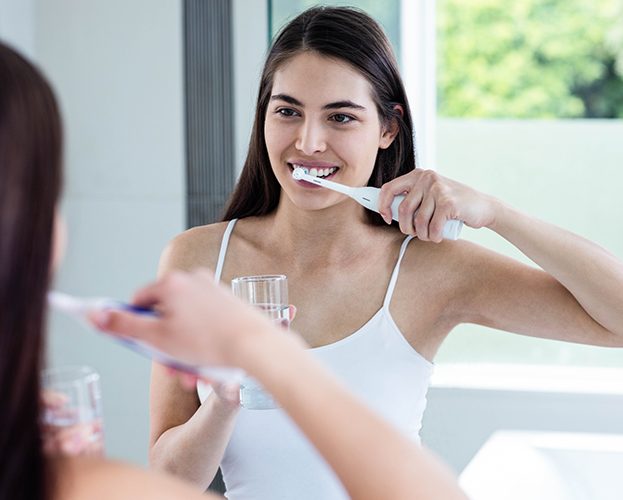 Brush twice a day with a soft-bristled toothbrush and fluoride- based toothpaste that aids in protecting the teeth from cavities.
Floss daily to clean the areas in the mouth that a toothbrush can't reach.
Avoid biting down on hard foods like popcorn kernels or peppermints.
Break bad oral habits such as crunching ice or chewing on fingernails.
Wear a mouthguard if you play any kind of sport or if you grind your teeth at night.
Learn How to Prevent Dental Emergencies
The Cost of Treating Dental Emergencies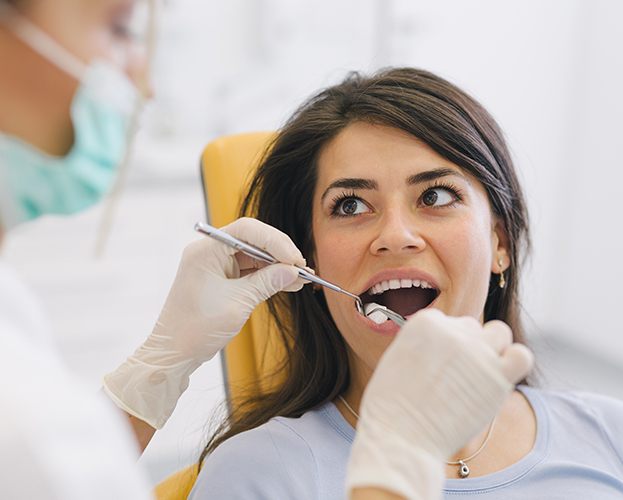 You'll probably be worried about paying for treatment when you first call for an emergency visit, but rest assured that our top priority will always be to relieve your pain and reverse the damage done to your mouth as quickly as possible. We can give you an estimate on how much treatment will cost based on what services we determine are needed; we'll also help you file the necessary insurance claims and explore your options for third-party financing.
Your Emergency Dentist in Williamsville, NY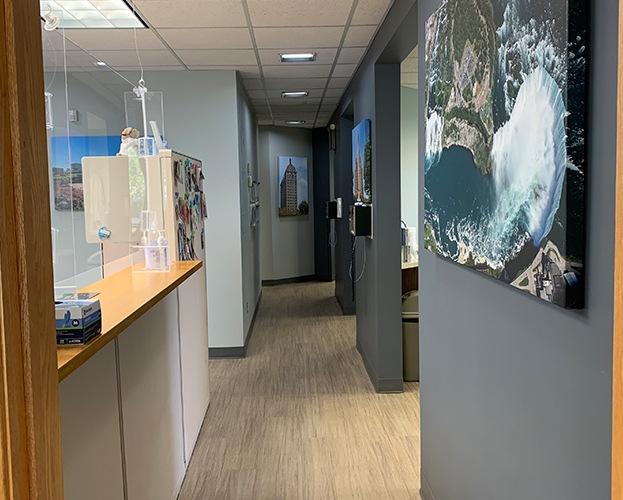 Amherst Dental Group believes in providing our patients with the highest level of care at all times—even during emergencies. While most dental offices rely on machines to record emergency messages during their off-hours, our dental office is happy to use an answering service that always has a real person on the other side of your call. One of our dentists will receive the call, no matter the hour, to help you during this scary time.