iTero® Element™ Scanner - Williamsville, NY
Digital Impressions for Flawless Restorations
At Amherst Dental Group, we believe in delivering superior dental care, which involves providing the highest level of comfort and quality. One of the most uncomfortable experiences at the dentist often includes the use of impressions. The messy and foul-tasting material is vital to creating the aligners necessary for Invisalign, dental implants, crowns, or a bridge. However, now you can benefit from a simple and comfortable approach to take the impressions needed with the iTero® Element™ Scanner in Williamsville, NY. We provide this revolutionary technology to enhance your comfort while delivering a higher level of care.
Benefit from Precise, Proven Technology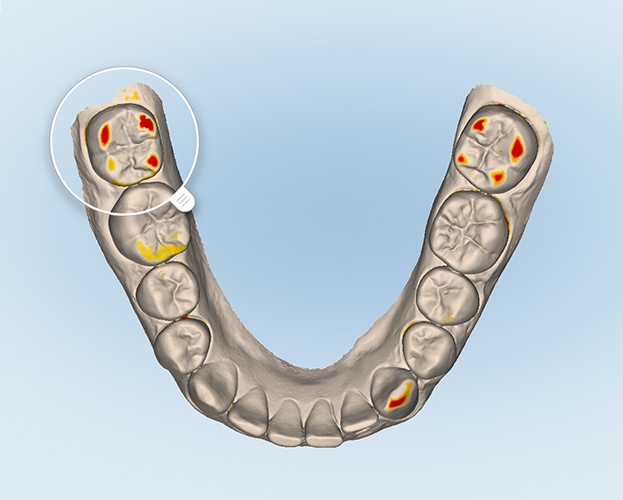 The iTero® Intraoral Scanner resolves the disadvantages of traditional impressions using 3D images. The advanced technology enables our dental team to take clear digital images for a greater level of visualization. This improves our precision and accuracy through highly detailed pictures of the surfaces of your teeth and gum tissue.
You no longer need to bite on messy, uncomfortable impressions. Instead, we use a small handheld wand to take the images we need. The wand is small, yet powerful enough to take detailed impressions of one or more teeth. When compared to previous intraoral scanners, the iTero Element is 40% smaller and lighter while providing instant 3D images.
We are able to view these images on a high-definition monitor with a multi-touch display that features gyro technology. This allows us to rotate the impression directly on the screen for the most comprehensive view possible. We gain an increased ability to create restorations, aligners, and dental devices with more precision and accuracy to prevent time-delaying errors.
Choose a Safe, Comfortable Approach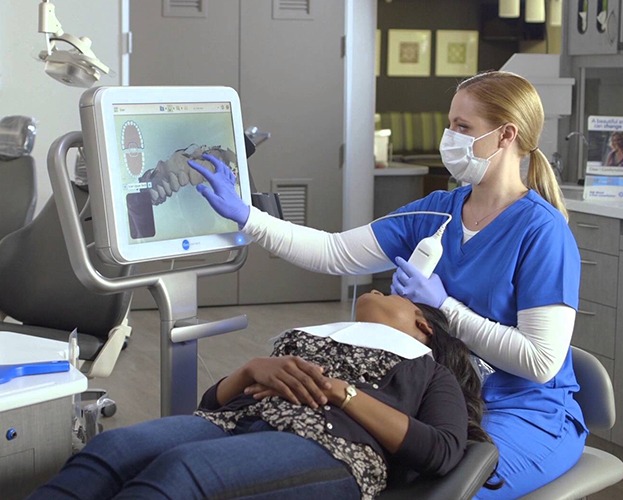 When choosing the iTero Scanner, you have added peace of mind as the laser-generated images do not use radiation. This offers a safer approach to view the teeth and soft tissues. When compared to traditional impressions, the digital scanner will save you time and money as we will have the visualizations we need in as little as 5 minutes.
Enhanced Invisalign® Treatment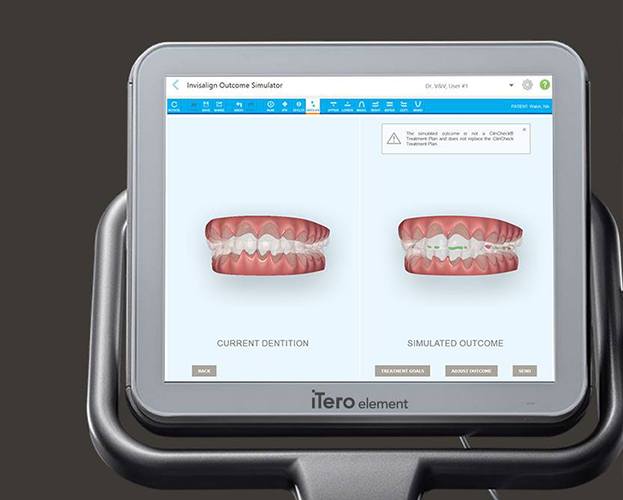 The use of the scanner simplifies many common dental treatments, such as Invisalign. The clear aligners are the most discreet means to straighten your teeth, offering you a sophisticated solution to orthodontics. We deliver a higher level of care using the scanner because the system is designed to integrate with Invisalign. Using the Invisalign Outcome Simulator, we can show you the predicted results of your treatment during your initial consultation. The highly detailed images will show you how your teeth will move over time and what your new smile will look like to help ensure you are making the right decision before committing to the treatment.
High-Quality Dental Restorations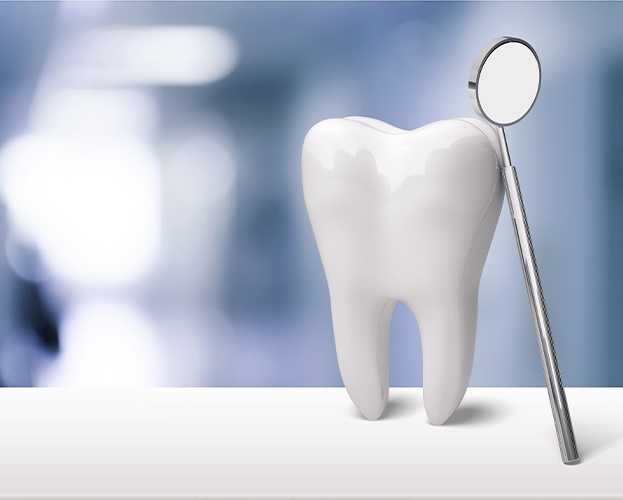 In the past, the use of traditional impressions could cause errors when creating the size, shape, and fit of dental restorations like crowns, bridges, and veneers. The iTero Scanner removes room for error to create custom-fit restorations through the highly detailed images. As a result, your restoration will look and feel more like a natural tooth.
Experience a Better Side to Dentistry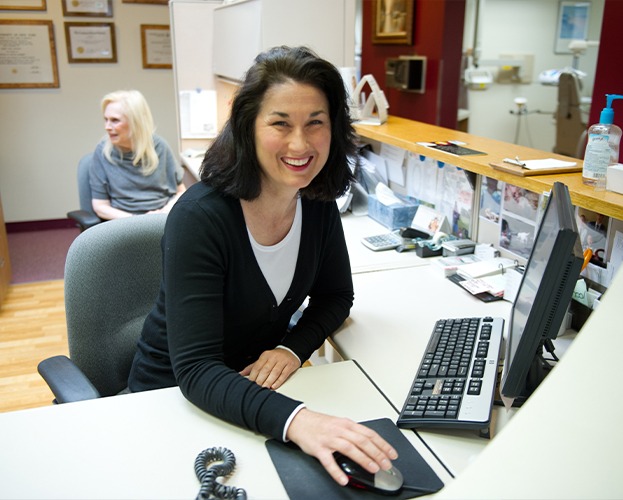 Amherst Dental Group proudly provides the iTero®Element™Intraoral Scanner because you deserve to benefit from the best. If you are ready to experience a better side to dentistry, contact our dental office today to schedule your consultation.