All-On-4 – Williamsville, NY
Dental Implants Taken to the Next Level
Permanent tooth replacement doesn't have to be complicated or exclusive to only those with a strong jawbone. With us, you don't need to have a separate post and prosthetic for each missing tooth. In fact, with All-On-4, just four strategically placed dental implant posts can hold a whole arch of teeth! Here at Amherst Dental Group, we are proud to offer All-On-4 implants to patients who may not be able to get traditional implants but still want to have a healthy, beautiful smile for a lifetime! Could All-On-4 implants be the right treatment for you? Contact us to schedule your consultation today!
How Do All-On-4 Implants Work?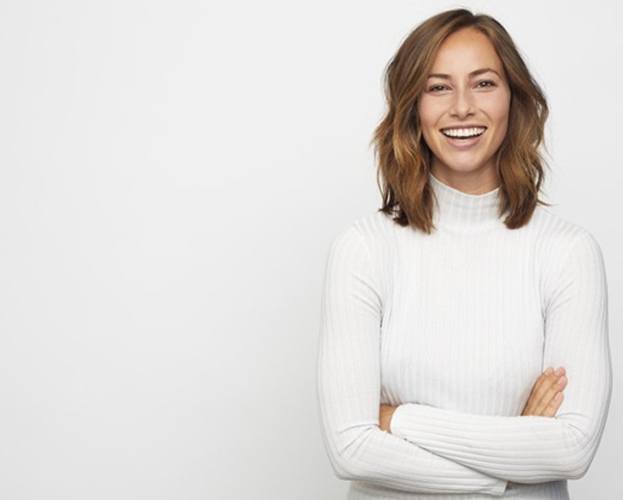 In general, dental implants are the closest tooth replacement option to nature. Mimicking the roots, the implant posts become embedded in the jawbone. With All-On-4, as the name suggests, an entire arch of prosthetic teeth is attached to just four posts instead of six or eight. This is possible because all of the implants are surgically positioned to bond with the jawbone's strongest area near the chin, which means that the posterior implants are placed at a 45-degree angle. This provides the added security of All-On-4 implants even without a bone graft.
Am I a Candidate For All-On-4 Implants?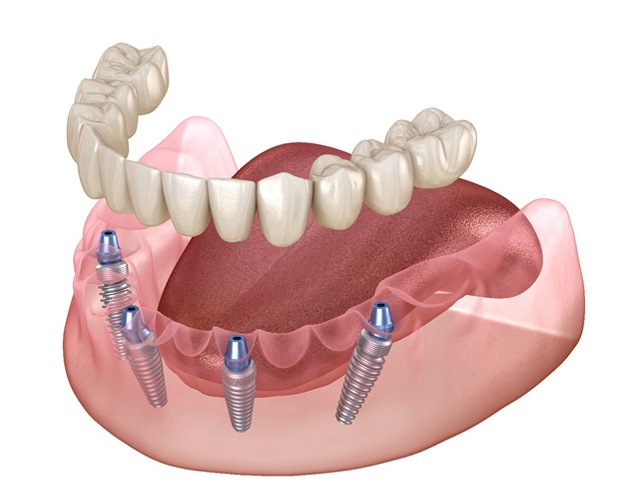 In the past, you may have been told that implants aren't right for you, that you need a bone graft before getting implants. However, All-On-4 doesn't include undergoing additional oral surgery and can work even if you have low jawbone density. Keep in mind there are still a few prerequisites to qualify for All-On-4 treatment. Primarily, your mouth must be healthy enough (i.e., have no infections like gum disease) to support the implants. You also need to be dedicated to maintaining healthy oral habits and avoiding bad ones, such as smoking and poor oral hygiene.
Benefits of All-On-4 Implants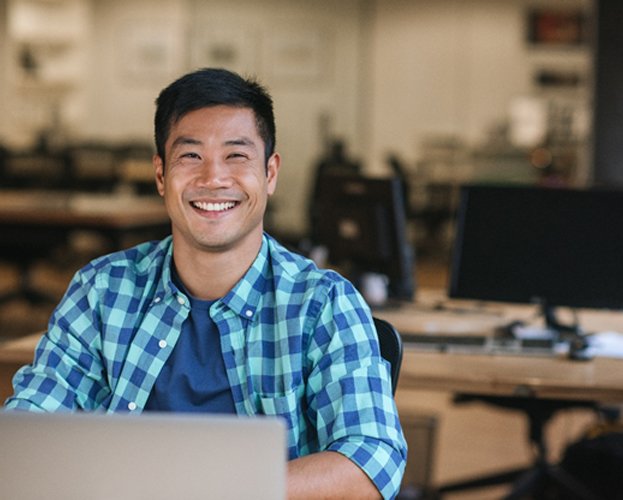 If you're considering All-On-4 implants, it's difficult to disregard their many advantages over traditional dentures. Here are just a few examples:
Imitating real tooth structure gives All-On-4 implants a more natural look and feel.
These teeth provide stimulation for your jawbone, keeping it strong and preventing it from deteriorating over time.
With these implants firmly grounded in the jawbone, you can bite and chew with more power, which enables you to have a healthier diet.
Implants are sturdy and won't slip out of place like traditional dentures.
While dentures have to be replaced every few years, All-On-4 implants last for decades at a time with basic upkeep.
All-On-4 VS. Traditional Implants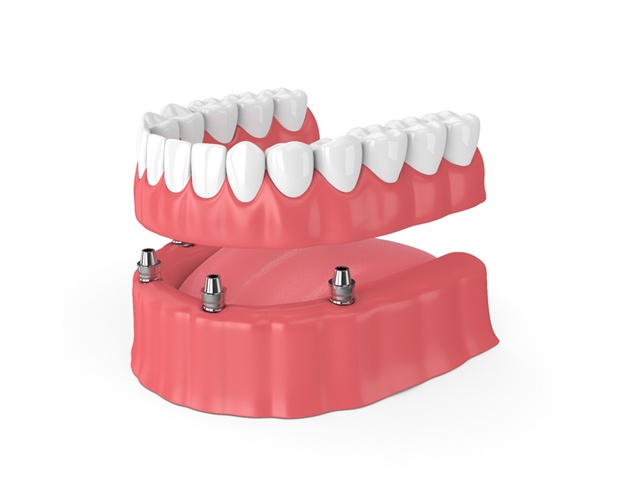 At first glance, All-On-4 implants can look just like traditional implants; however, when you consider these options more closely, you can see some important differences, namely the following:
Because there are only four implants posts instead of six or eight, All-On-4 tends to cost less overall and require a shorter surgical procedure.
Traditional treatment may require a bone graft, which entails several months of healing afterward. A bone graft is often not necessary with All-On-4, allowing you to move forward with your treatment plan sooner.
With some advanced planning, you may receive your custom restoration on the same day as your All-On-4 implants, whereas you must wait for several months with traditional implants.