Cosmetic Dentistry – Williamsville, NY
Creating Beautiful Smiles in Williamsville
Whether your smile is in need of a subtle aesthetic change or a complete makeover, patients can find the friendly support and skilled cosmetic dentistry in Williamsville, NY that they are looking for right here at Amherst Dental Group. The truth is that even healthy teeth can fall victim to unsightly flaws like cracks, stains, and gaps. As a result, many adults find that their self-confidence and enthusiasm is diminished, which can impact both personal and professional relationships.
Thankfully, our dedicated doctors are skilled at helping you achieve the dazzling look of your dreams. Dr. Lance Pozarny is one of only a few dentists in the area who is a member of the prestigious L.D. Pankey Institute, so his prowess in cosmetic and reconstructive dentistry is truly extraordinary. Do not hesitate to contact our Williamsville, NY location today to schedule a consultation!
Why Choose Amherst Dental Group for Cosmetic Dentistry?
Virtual Smile Design for Previewing the Results
All-Porcelain Dental Restorations and Veneers
Convenient Professional At-Home Whitening Kits
The Benefits of Cosmetic Dentistry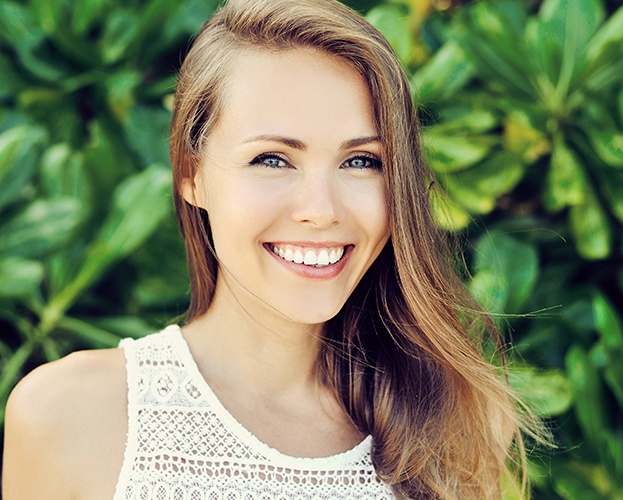 Many believe that cosmetic dentistry can only improve their appearance, but at Amherst Dental Group, we know it can do so much more. A beautiful smile is fantastic to see in the mirror every day, for sure, but why is that? Why is it so great to have a stunning, flawless smile? The reason is actually quite simple when you think about it: confidence.
Mountains of research have shown that when a person has a gorgeous smile, their peers often judge them as attractive, intelligent, professional, and friendly. In a world built on first impressions, having a smile you can be proud of is essential. With the confidence it inspires, you will find it much easier to pursue your goals in life, no matter what they are. Our patients typically report that they find it much easier to talk to people after undergoing cosmetic dentistry, and that just seems to open up the world to them.
It can even improve your overall health! People who are confident and self-assured tend to be less stressed and more relaxed, which can have large implications on overall health as the years go by. Basically, cosmetic dentistry can give you one less thing to worry about. Instead of being concerned about people noticing your smile, you can just focus on what really makes you happy.
So, if you are considering getting a cosmetic treatment, just know that the benefits will go way beyond the surface. That is the kind of cosmetic dentistry we provide here at Amherst Dental Group. We may treat your teeth, but in reality, we will be improving so much more.
Porcelain Veneers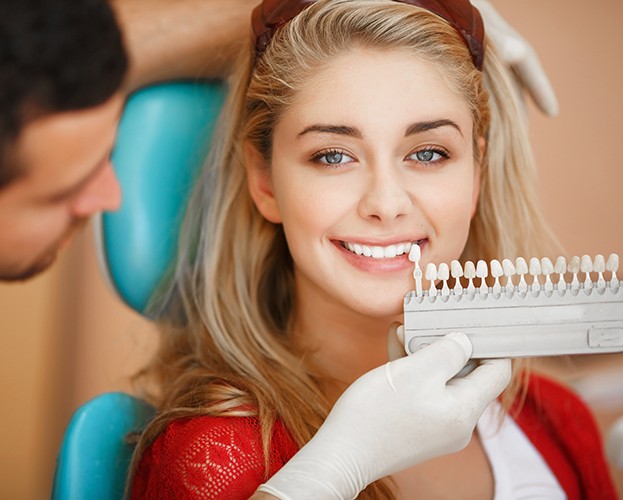 Porcelain veneers are able to address a wide variety of smile flaws with just one simple procedure. Whether you have stains, chips, cracks, gaps, slightly rotated teeth, or all of the above, porcelain veneers can make them all disappear at the same time. They are extremely thin porcelain coverings that are bonded to the front of the teeth to imitate real enamel, and they are always custom-made to a patient's exact specifications. Whether you just want to improve a single tooth or get a dramatic makeover, they can make it happen, and the results are always stunning.
All-Ceramic Dental Crowns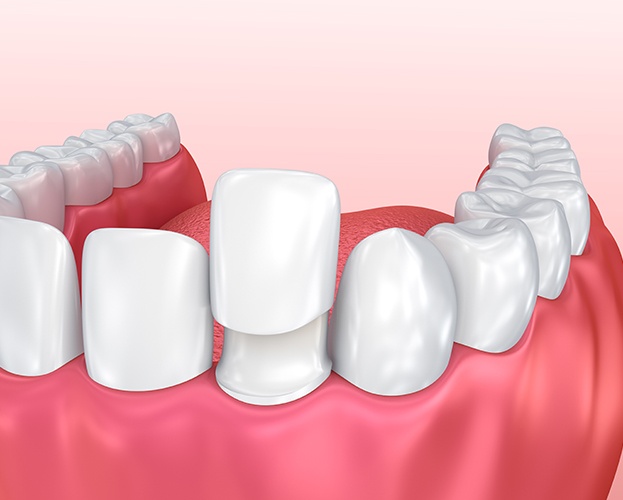 Having a damaged tooth treated should not mean that a patient has to choose between functionality and aesthetic value. Instead, our all-ceramic dental crowns and other restorations here in Williamsville can give your smile the best of both worlds. This quality material is designed to seamlessly replicate the look of natural teeth, down to their translucency and how they reflect light.
Learn More About All-Ceramic Crowns
Cosmetic Dental Bonding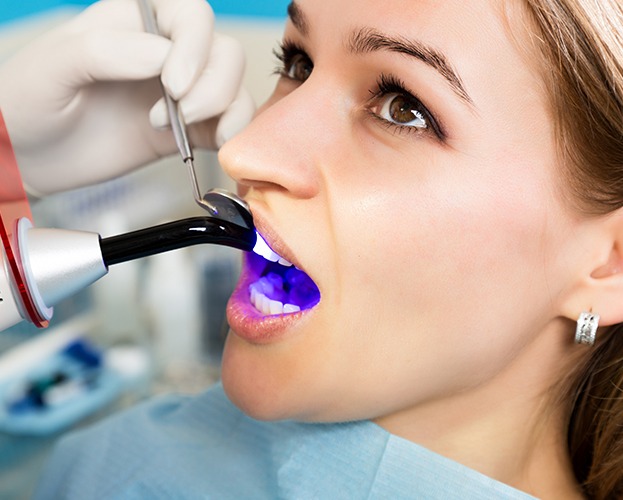 Cosmetic bonding is the faster, simpler alternative to porcelain veneers that can also be used to correct a wide variety of flaws. The biggest difference is that cosmetic bonding can be completed in as little as one visit. The process involves applying tooth-colored composite resin to the spots on the teeth where flaws such as chips, cracks, or discoloration have appeared. The resin can be very carefully molded and blended to match the surrounding tooth.
At-Home Teeth Whitening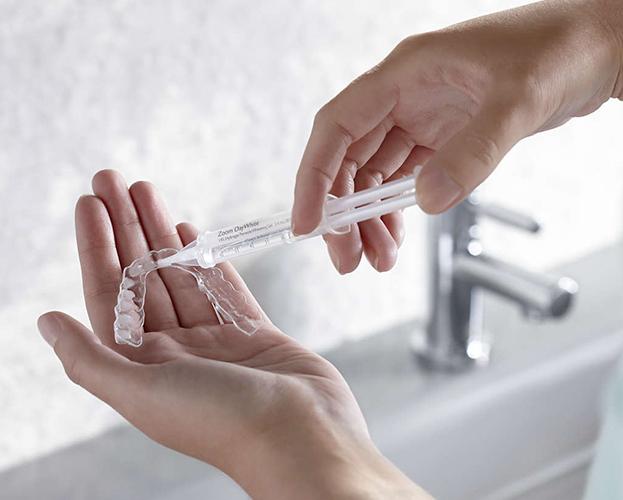 Discoloration of the teeth is a gradual process and one that can be caused by certain medications, heavy tobacco use, a love of coffee or wine, and even simple genetics. At Amherst Dental Group, we can help your smile regain its former glory with our custom take-home teeth whitening kits. Our team will provide the special oral trays and a prescription-strength whitening gel – patients simply need to wear both together for a certain amount of time each day until they have achieved their ideal results. After just a few weeks of diligent use, you will be amazed by the results!
Learn More About At-Home Teeth Whitening
Gum Recontouring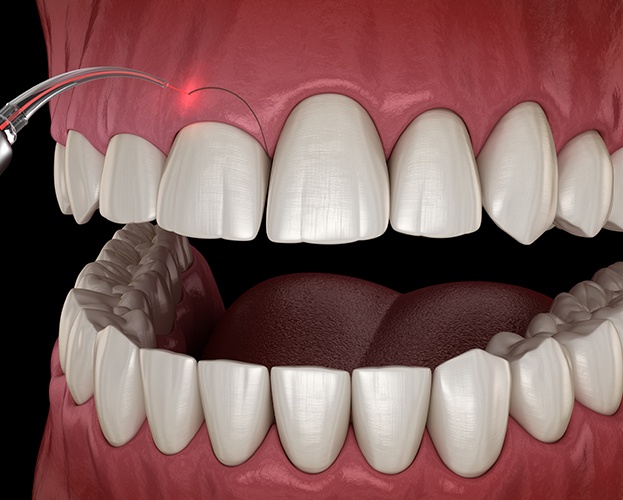 Check your gums in the mirror. Do they seem to overwhelm your teeth, making them look small in comparison? Or is the gum line notably uneven? You can give your smile a more balanced, beautiful look with a gum recontouring process. We simply remove the gum tissue that isn't needed so that the gums and teeth appear proportionate to each other. Sometimes this process might involve adding tissue to gums that have receded for any reason.
Virtual Smile Design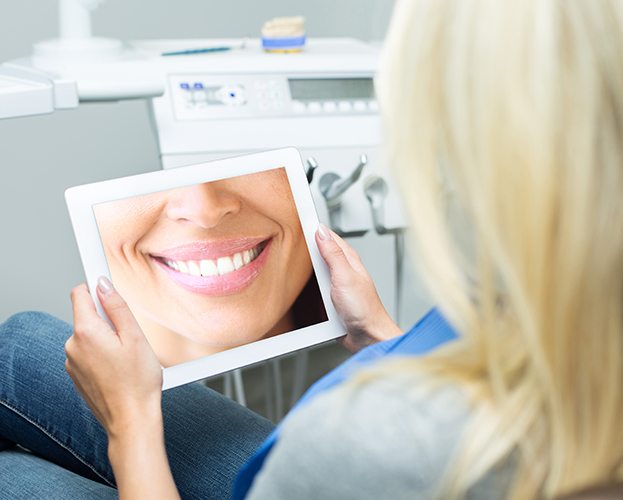 Are you having trouble picturing what your smile will look like after treatment? With virtual smile design software, we can quickly edit a picture of your teeth in order to show the results of porcelain veneers, whitening, or other cosmetic procedures. If you need extra time to sleep on your decision, you can take these images home to review them; if you want, you can even show them to your friends and family for feedback.
Cosmetic Dentistry Frequently Asked Questions
Are you considering updating the appearance of your smile? You may have questions in mind before you start the process. We're here to address your concerns, so please take a few minutes to read our responses to some of the most common questions below.
How long does cosmetic dentistry last?
The length of time that your results last will greatly depend on how well you take care of your smile. For example, if you've just had your teeth whitened, but you continue to have coffee, chocolate, tomato sauce, and other staining foods on a consistent basis or fail to properly maintain your teeth daily, the whiteness will likely only last a year or two at most. However, if you're diligent in your daily oral hygiene, avoid stain-causing foods and drinks when possible, and continue to come in for cleaning and checkup appointments, then you can enjoy your whiter smile for up to 3 years.
What is the average cost of cosmetic dentistry?
Cosmetic treatments range in complexity from simple teeth whitening to more complex orthodontic adjustments, affecting the price you pay. Also, the cost can vary from patient to patient because we treat each unique smile according to each person's needs. If you'd like to get an idea of the cost of your treatment, you'll need to come to our Williamsville dental office for a consultation. At this appointment, we can discuss your options and the associated costs.
What is the best cosmetic dental procedure?
There isn't one procedure that's better than the others; however, there may be treatments that are better for your specific smile. For instance, while some patients may need porcelain veneers to achieve their best smile, others can benefit from a simple teeth whitening. Before we determine which procedure can help you, we need to evaluate your smile in a consultation.
How do I choose the best cosmetic dentist?
When selecting a cosmetic dentist, you need to consider several things: their experience, their chairside manner, and their patient reviews. Our dentists have decades of advanced training and clinical experience under their belts. We also take the time to learn about your goals and needs so that we can pinpoint the treatment that will give you your best smile possible. If you'd like to learn more, feel free to look at our online reviews or make an appointment to talk to one of our dentists.
Are cosmetic dentists more expensive than other dentists?
In general, cosmetic dental procedures tend to cost more out-of-pocket than many other treatments because they are often not covered by dental insurance. When you visit with us during your consultation, we'll go over financial information, so you'll know exactly what to expect before we get started with beautifying your smile.