Traditional Braces – Williamsville, NY
Orthodontic Treatment You Can Rely On
Long before clear aligners came onto the scene, brackets and wires repaired crooked smiles. Compared to some other treatments like Invisalign or ClearCorrect, traditional braces may not seem very glamorous. But there are plenty of reasons why this treatment is still used to realign millions of smiles today—simply put, braces work! Read on to learn more about this orthodontic treatment and how our team can help you achieve the straight smile of your dreams. Then, reach out to us to schedule an appointment to see if braces are right for you!
Why Choose Amherst Dental Group for Traditional Braces?
Patients of All Ages Welcome
Years of Clinical Training and Experience
All Dentistry Under One Roof
How Do Traditional Braces Work?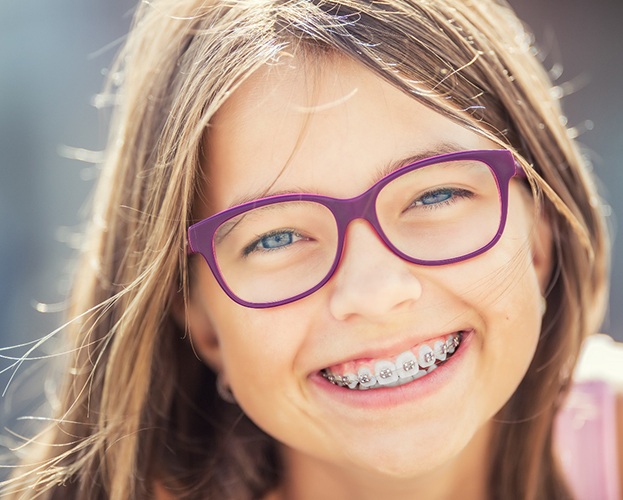 Every treatment begins with a consultation, where we will talk with you about your options and get impressions of your teeth to create a personalized treatment plan. Using a dental cement, we will then attach the brackets to the front surface of each tooth and connect them with a wire. The brackets and wires may initially look strange to the untrained eye, but to us, they form a straightening system that slowly pulls and pushes teeth into the desired positions. By making little frequent adjustments to the tension in the wires, we can alter the alignment of your teeth over time.
What Smile Problems Can Be Treated With Traditional Braces?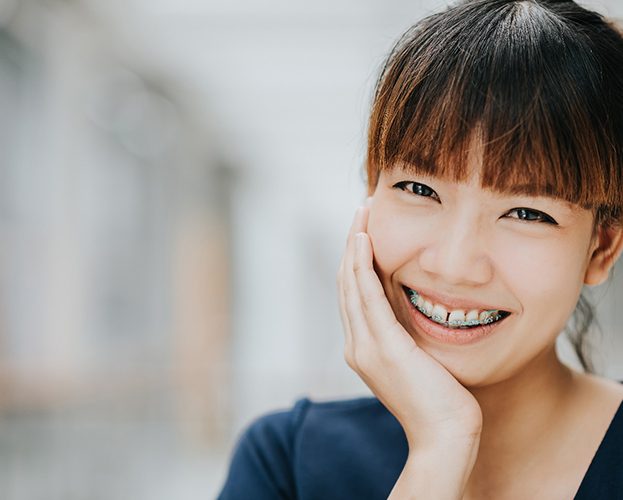 When it comes to correcting a misaligned smile, no other treatment is as versatile as traditional braces. This means that braces can address many kinds of problems, such as the following.
Crowded Teeth
When your teeth overlap, they can create little nooks. Not only can this impact your appearance, but it can also give plaque a perfect place to hide, leading to cavities or gum disease.
Spaces Between Teeth
Gaps between teeth can be tricky to keep clean. Food particles can easily get stuck there, allowing bacteria to wreak havoc on your smile. We can narrow down these gaps to create healthier and more appealing spacing.
Incorrect Bite Alignment
In order to bite and chew your food, your teeth need to contact each other in a certain way, but if you have an overbite, underbite, or a cross bite, some teeth can wear down faster than others. However, braces can restructure your smile that you chew more efficiently and protect precious tooth enamel.
Benefits of Traditional Braces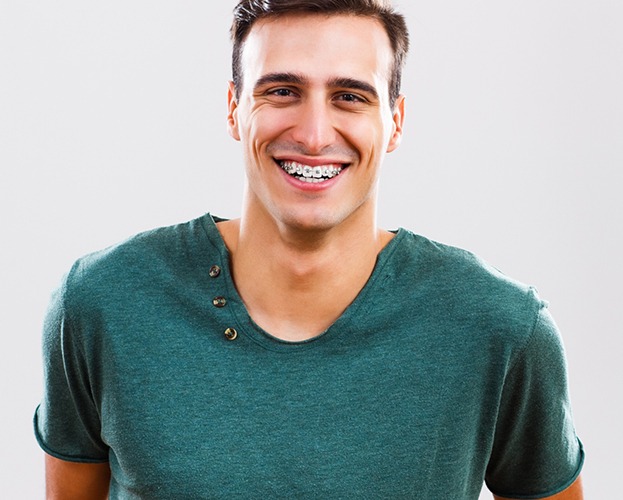 Although Invisalign and other newer orthodontic treatments are receiving a lot of attention right now, bracket and wire braces have remained a popular choice for straightening smiles for children, teens, and adults for a variety of reasons. First off, they are often more affordable. You also don't need to worry about misplacing or losing an aligner, which can be difficult to find given that they're clear, because the braces adhere directly to your teeth. This is particularly convenient for young children and teens who might otherwise struggle with compliance.
In addition, braces may be more visually obvious than clear aligners and typically take longer to achieve final results, but they are more streamlined than ever before. Plus, they are reliable for more complex cases. Basically, no matter how severely misaligned your bite or teeth are, traditional orthodontics in Williamsville can be used to correct the problem.
Understanding the Cost of Traditional Braces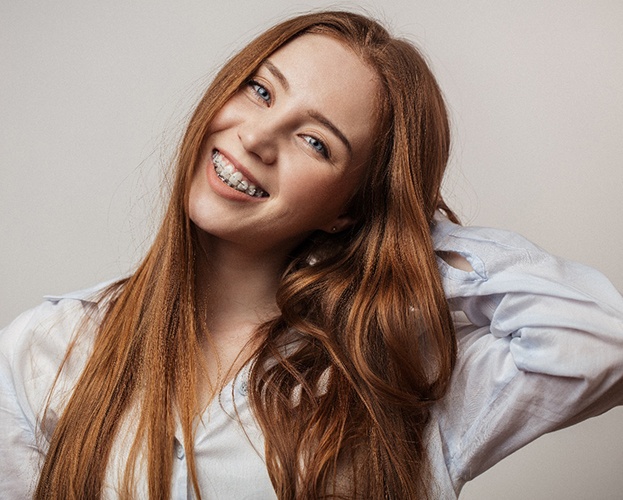 Because each orthodontic case varies from the next, it is nearly impossible to provide a generalized estimate for treatment. Once we've had a chance to evaluate your smile and put together a tentative plan, we can then give you a much clearer idea of what you can expect in terms of cost. Also during your consultation, we would be happy to review your financial options and work with you to fit treatment into your budget.