At-Home Teeth Whitening – Williamsville, NY
Brilliant, Sharable Smiles
Discoloration of the teeth is a gradual process, and one that can be caused by certain medications, heavy tobacco use, a love of coffee or wine, and even simple genetics. At Amherst Dental Group, we can help your smile regain its former glory with our custom at-home teeth whitening for Williamsville, NY patients. Our team will provide the special oral trays and the prescription-strength whitening gel – patients simply need to wear both together for a certain amount of time each day until they've achieved their ideal results. This can be done entirely on your own schedule and in the comfort of your own home; feel free to watch TV, read, or do chores while your teeth are growing brighter and brighter. After using the at-home trays diligently for just a few weeks, you'll be amazed by the vibrant results!
Following completion of our whitening program, we will enroll you into our Amherst Dental Group Lifetime Whitening Program. Our program includes free maintenance whitening gel at each six-month cleaning! At Amherst Dental, our goal is to get your smile and teeth looking great, and then helping you maintain that smile for a lifetime!
Why Choose Amherst Dental Group for At-Home Teeth Whitening?
Professional-Grade Whitening Gel
Carefully Customized Whitening Trays
Lifetime Whitening Program Available
Benefits of At-Home Teeth Whitening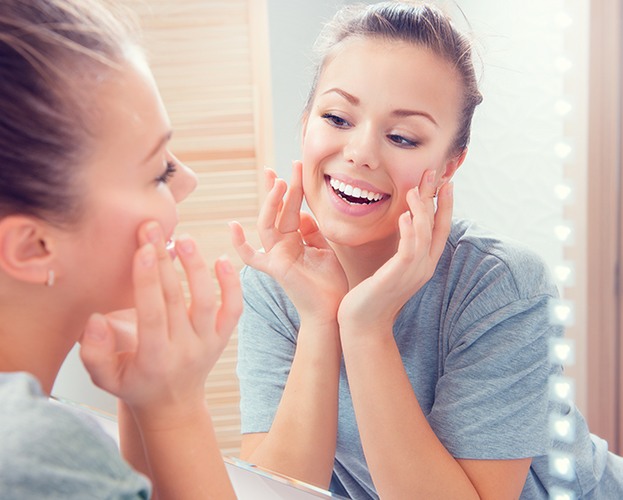 Professional Grade Gel: Professional whitening can remove stains that you wouldn't be able to get rid of on your own. The gel in our whitening kits is much stronger than store-bought whitening products.
Reliable Results: You should start seeing the results of the whitening process after about two weeks.
Safer Treatment: Using a professional whitening kit provided by a dentist who can oversee your care poses much less risk to your teeth than do-it-yourself whitening methods.
Customizable: Your whitening kit can be customized to fit your needs and make your treatment more comfortable.