Children's Dentistry – Williamsville, NY
Keeping Williamsville Kids & Families Smiling

Amherst Dental Group caters to the oral health needs of everyone in our community—even the youngest of members. We provide children's dentistry in Williamsville NY because we want to see your child develop a beautiful, healthy smile that lasts a lifetime. Often, parents don't understand the importance of a child having regular dental appointments or are unsure of the age they should bring their child in for their first dental appointment. The American Academy of Pediatric Dentistry recommends children visit the dentist by the age of 12 months. It is important for your child to develop a trusting relationship with their dentist from a young age to promote the importance of oral health to make your child feel at ease while undergoing dental care. With early dental care, your child will have the right foundation to and make oral health a priority while we provide the necessary services to ensure their teeth develop properly.
Why Choose Amherst Dental Group for Children's Dentistry?
Child-Friendly Dental Office Environment
Soothing Dental Sedation Options
Up to Date with Latest Safety Procedures
Dental Checkups & Teeth Cleanings for Kids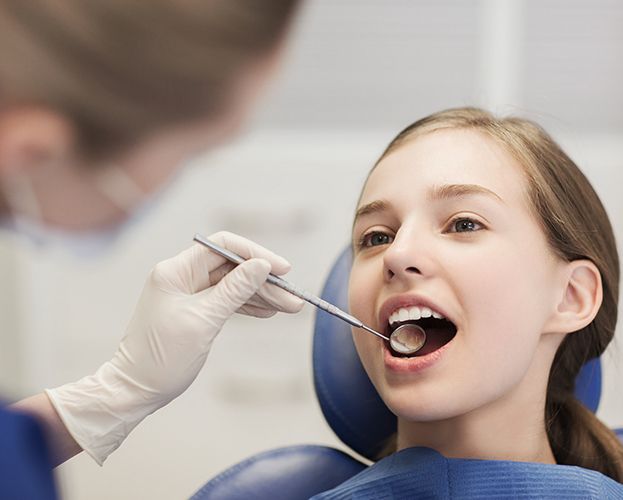 Your child's first checkup will mainly revolve around helping your little one get used to the sights and sounds of the dental office. Making sure that they can stay comfortable is essential for providing care in the future. During their appointments, we'll take the time to teach your child proper oral hygiene habits, including brushing techniques for reach particularly problematic areas. These visits are also a chance for you to ask questions about your little one's dental development.
Dental Sealants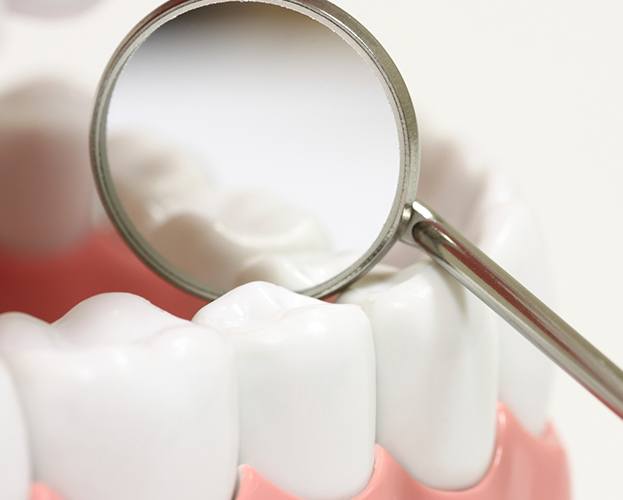 Some teeth are more susceptible to decay than others. The chewing surfaces of the molars and premolars in the back of your mouth have deep grooves that are perfect for grinding up food, but these areas can also hold trapped debris and plaque, causing cavities. This is particularly common for children who are still learning how to brush and floss effectively. At Amherst Dental Group, we can provide dental sealants or clear, plastic coatings on these vulnerable teeth. These protective layers stop food particles from settling there and prevent bacteria from gaining access to tooth enamel. When you or your child come in for a cleaning, ask about this service, which can give up to 10 years of protection!
Learn More About Dental Sealants
Fluoride Treatments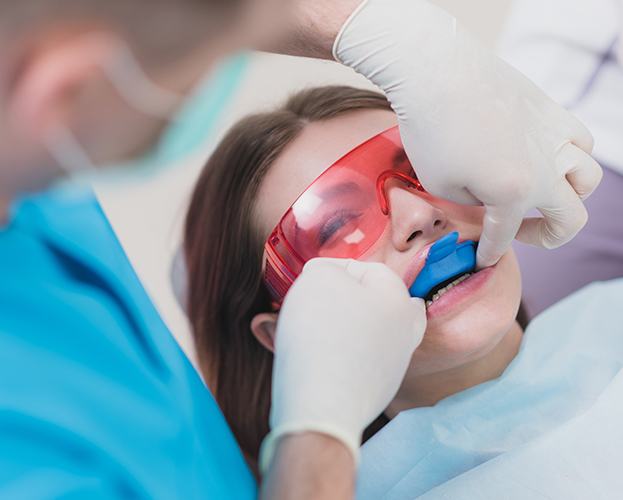 The American Academy of Pediatric Dentistry highly recommends that children between the ages of 6 months and 16 years have some form of fluoride every day to promote the development of strong teeth and reduce the risk of cavities. During your child's checkup, we can apply a concentrated form of fluoride directly to the teeth in a quick, painless process. This is especially important if your little one's teeth are especially vulnerable to decay for whatever reason.
Tooth-Colored Fillings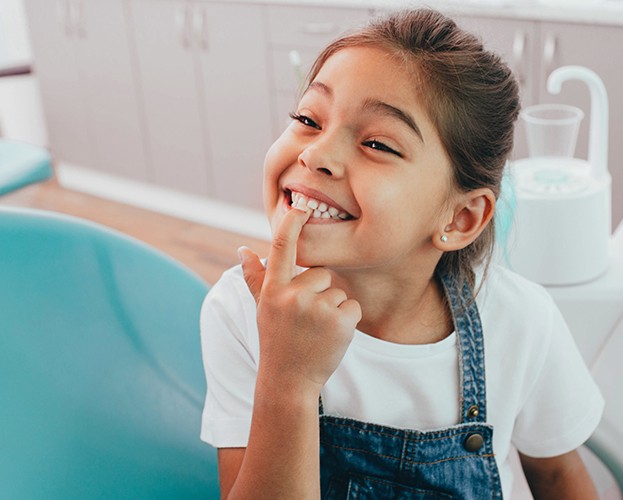 Today's fillings are very different than the ones you might have been familiar with growing up. We favor a tooth-colored composite resin that can blend in with the enamel while still withstanding the daily pressures of biting and chewing that a tooth needs to endure. Not only will tooth-colored fillings leave your child with a natural-looking smile they can be confident in, but since the material bonds with the tooth itself, it can keep the amount of drilling required to a minimum.
Athletic Mouthguards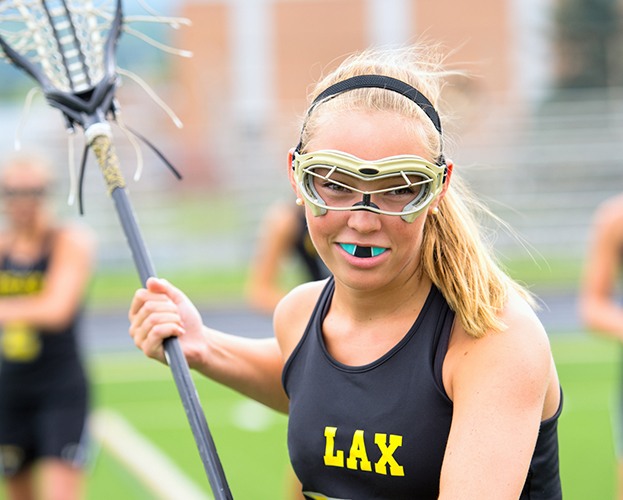 If you have athletes in your family, no matter their age or skill level, sports mouthguards are a must for protective gear. Especially in contact sports, such as football, basketball, soccer, and more, a blow to the mouth can mean a broken or knocked-out tooth. Unlike the mouthguards sold at stores, our custom sports mouthguards fit comfortably and effectively protect your smile from injury.
Kid Friendly Dental Office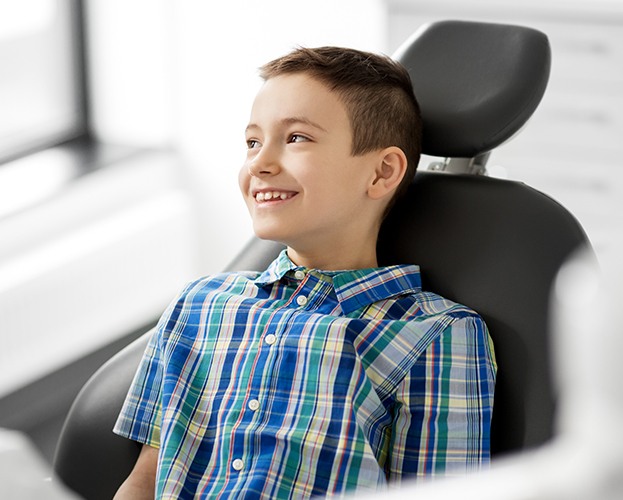 Children often view the dental office as a scary place, especially older children who have not visited a dentist regularly. We take the fear out of children's dentistry by providing the caring and gentle dental care children need to feel comfortable and relaxed. Our caring and compassionate team provides gentle checkups, cleanings, and preventive services to allow your child to develop a positive attitude about visiting the dentist.
From the moment your child walks into our warm and child-friendly environment, we cater to their needs and individual concerns. Our team of doctors will conduct a thorough evaluation of your child's mouth to ensure their teeth are developing correctly. We use state-of-the-art dental advancements to make dental care more comfortable while gaining a deeper insight into their oral health. We will look to ensure your child has strong and healthy teeth as the American Academy of Pediatric Dentistry reports 50 percent of children will have tooth decay before the age of 5. Should your child have a cavity or another area of concern, we will provide the appropriate treatment or intervention to correct the issue early on so a less invasive treatment is needed in the future.