Periodontal Disease Treatment – Williamsville, NY
Enjoy a Full & Confident Smile Again
Gum disease (also known as periodontal disease) is one of the most common oral health conditions patients face, with over 75% of American adults expected to suffer from a mild to advanced stage. While symptoms may start off as relatively benign, they can quickly evolve if treatment isn't provided, leading to jawbone deterioration, tooth loss, and even serious health problems that affect your overall well-being.
Here at Amherst Dental Group, our team is happy to offer periodontal disease treatment in Williamsville, NY from the exceptional Dr. Stanley Shainbrown, our resident expert on gum disease. He and the rest of our staff can provide revitalizing care at the earliest possible stage of the condition, protecting your oral health and helping you smile brighter than ever here in Williamsville, NY. Contact us today to schedule your first appointment!
Why Choose Amherst Dental Group for Periodontal Disease Treatment?
Variety of
Treatment Options
Arestin Antibiotic
Therapy Offered
Sedation Available for
Anxious Patients
Scaling & Root Planing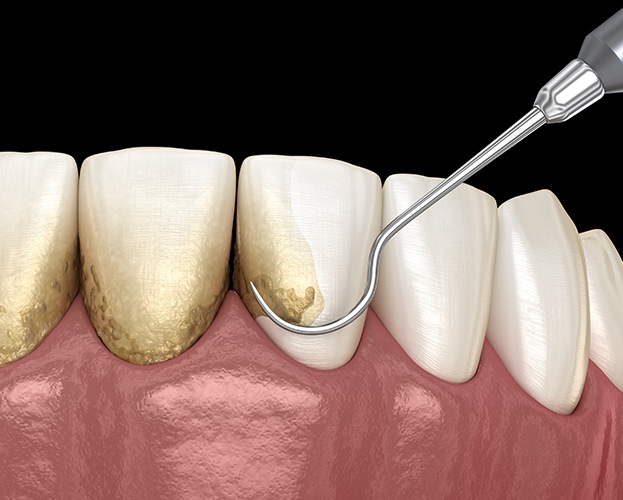 Collectively, scaling and root planing are often referred to as a deep cleaning. While a traditional dental cleaning is normally enough to remove the harmful plaque and tartar that has accumulated in your mouth, advanced gum disease usually requires a more thorough approach. Scaling involves removing bacteria from around and beneath the gum line, and root planing is the process of smoothing the tooth roots so that the gums can more easily heal and reattach themselves.
Learn More About Scaling and Root Planing
Arestin® Antibiotic Therapy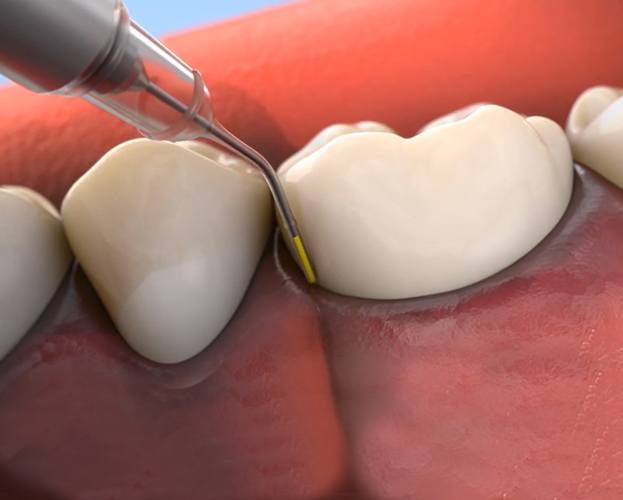 Antibiotic therapy is often prescribed in conjunction with scaling and root planing. After the deep cleaning has been completed, there is still a chance that the infection will return due to bacteria still present in the mouth. We can place Arestin microspheres into the pockets that form when the gums pull away from the teeth. Over time, the microspheres will gradually release medication to kill the remaining bacteria. This helps ensure a successful healing process.
Concerns About Periodontal Disease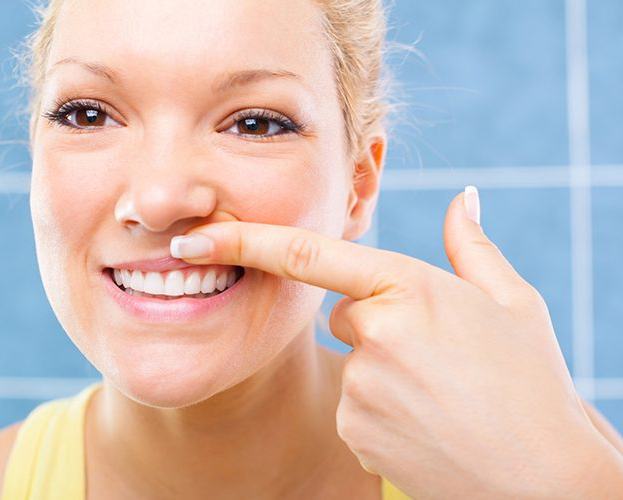 Many studies have shown us that patients who suffer from gum disease are nearly twice as likely to experience a heart attack and nearly three times as likely to experience a stroke in their lifetime. This correlation is particularly noticeable when looking at adults who are over the age of 50. Gum disease has been shown through research to actually worsen the effects of diabetes and make it more difficult for patients to maintain a normal blood sugar level.
Research has shown us that there's a strong link between respiratory conditions and gum disease. There is strong evidence that the presence of gum disease can result in lower birth weights for newborns.
Gingivitis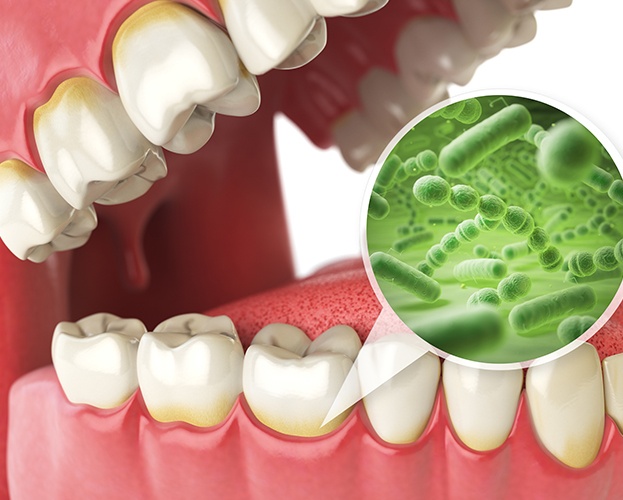 Gingivitis refers to inflammation of the gums. It is the earliest form of gum disease as well as the least destructive. You may notice that your gums have become red, swollen, and tend to bleed easily, but your teeth will not be in any immediate danger. That said, gingivitis can eventually turn into periodontitis, a much more severe condition that can easily cause tooth loss. If you notice the warning signs of gingivitis, call us right away so that we can treat your gum disease long before the worst happens.
Treatment Options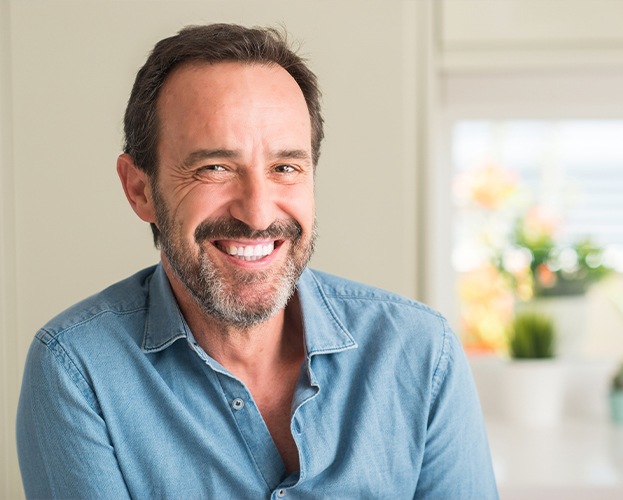 Dr. Shainbrown's recommended treatment for your case of gum disease will depend on its severity. In mild instances, more frequent dental cleanings and more diligent oral hygiene routine at home may be all it takes to reverse any ill effects. With moderate cases of gum disease, he can provide root scaling and planing, which is an in-depth, professional cleaning that removes bacteria under the gumline and smooths out the tooth roots. When faced with severe periodontal damage, surgical intervention may be required.