Dental Checkups & Teeth Cleanings – Williamsville, NY
Keep Your Smile Healthy & Beautiful
Next to proper brushing and flossing, scheduling a routine checkup and dental cleaning in Williamsville, NY is the most important thing you can do for your smile. Visiting the dentist every six months is vital to protecting your oral health from damage while also providing the necessary interventions and treatments to restore your smile's health. Unfortunately, only 83 percent of children and 62 percent of adults have visited the dentist in the past year. While skipping a routine appointment may not seem like a very big deal, these regular dental checkups and teeth cleanings in Williamsville, NY are needed to create a strong foundation for oral health.
Why Choose Amherst Dental Group for Dental Checkups & Teeth Cleanings?
Digital X-Rays for Quick, Accurate Diagnoses
Dental Office Up to Date with Latest Safety Procedures
Options for Safe, Comfortable Dental Sedation
Regular Dental Checkups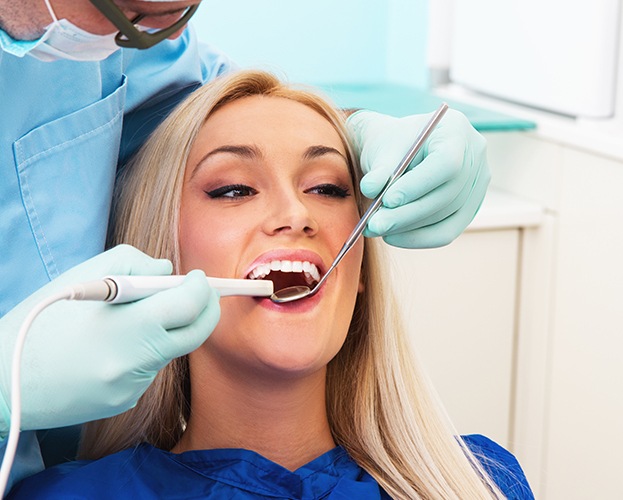 Routine dental checkups allow us to evaluate the current health and development of your teeth and gums. Through a routine appointment, we are able to fulfill our mission to provide the necessary treatments to protect your oral health. By conducting thorough examinations of the mouth, we are able to detect and diagnose areas of damage, allowing us to provide the appropriate treatment sooner. As a result, the necessary treatment is often less invasive as we are able to restore oral health before a minor problem intensifies.
In addition to a visual examination, we also perform digital x-rays to gain a deeper insight into your oral health. These images allow us to see your oral health in areas that are not visible to the naked eye. In addition, we are able to offer periodontal and oral cancer screenings. With a comprehensive overview of your oral health, we create a personalized treatment plan that is effective, comfortable, and quick to promote a beautiful smile.
Routine Dental Cleanings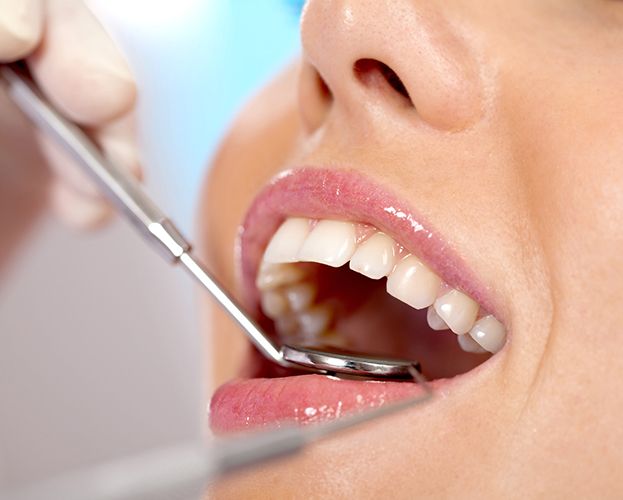 Over time, plaque and tartar constantly form on the surfaces of the teeth. Brushing your teeth twice a day and flossing daily are essential to keeping the accumulation of plaque and tartar to a minimum. However, brushing and flossing are not enough. Plaque and tartar become trapped in hard to reach places that cannot be removed with a toothbrush and floss. The only way to remove these accumulations is with a regular dental cleaning from your dentist in Williamsville, NY.
During regular dental cleanings, we remove the hard to reach plaque and tartar accumulations to prevent gum disease and tooth decay. Our highly trained and skilled dental hygienist will thoroughly clean your teeth to protect your oral health from damage. In addition to the cleaning, we will discuss your oral hygiene habits and offer additional tips to protect your beautiful smile from damage.
At Amherst Dental Group, we understand the importance of maintaining a healthy mouth, not just for the health of your teeth, but for your overall health as well. We encourage you to visit the dentist every 6 months for regular dental cleanings and checkups, even if you do not currently have a dental problem. With regular appointments, you will promote a lifelong healthy smile as you make your oral health a top priority.