Orthodontics/Braces – Williamsville, NY
For Straighter, Healthier Smiles
Having straight teeth doesn't just give you a beautiful smile to show off on a date or at a job interview; it also makes brushing and flossing much easier, reducing your risk of cavities and other oral health issues. No matter if you have a child who might need braces soon or are an adult considering Invisalign, you can schedule a consultation with the Amherst Dental Group to discuss what options are available for orthodontics and braces in Williamsville, NY that might be suitable for you.
Why Choose Amherst Dental Group for Orthodontics/Braces?
Treatment Available for All Ages
Convenient See-Through Invisalign
Reliable, Durable Metal Braces
Traditional Orthodontics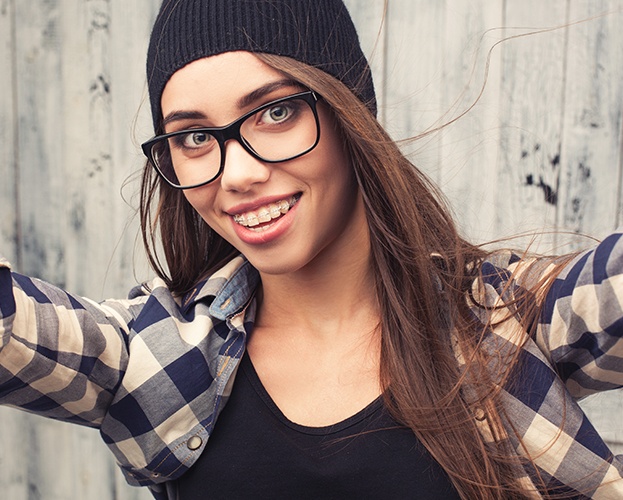 For the most complex cases of overbite, overcrowded teeth, and other orthodontic issues, braces remain the most reliable solution. The metal brackets and wires will very slowly push the teeth into a more ideal position. This treatment typically requires you to return to our dental office every few weeks for necessary adjustments. Braces are typically recommended for younger children, but they're still effective on adults as well; that said, you can usually expect treatment times to be longer since the jaw is no longer developing.
Learn More About Traditional Braces
Invisalign® Clear Braces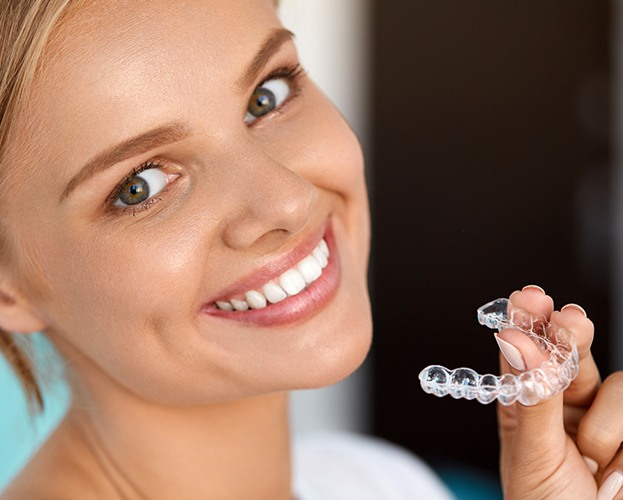 If you aren't looking forward to the inconvenience of wearing braces, Invisalign can give you a more comfortable, image-friendly alternative. You'll be provided with a series of removable see-through trays that you'll wear for 20 to 22 hours each day. These trays are virtually invisible, so no one will even realize that your teeth are being adjusted before their very eyes; they'll just see an ever-improving smile. As an added benefit, you can take Invisalign trays out of your mouth to eat whatever you want.