Advanced Dental Services & Technology – Williamsville, NY
State-of-the-Art Care
Keeping up to date with the latest technology is a must for dentists that want to stay ahead of the game in providing effective care. The advanced instruments at Amherst Dental Group make our treatments that much quicker and more comfortable, giving you much less reason to be anxious or stressed whenever you arrive for an appointment. If you read on, you'll learn more about a few of the excellent instruments that we've come to rely on to help our patients.
Committed to State-of-the-Art & Comfortable Dental Experiences
Fewer Complications During Implant Placement
Quicker and Easier Early Cavity Detection
Digital X-Rays That Emit Less Radiation
iTero® Element™ Intraoral Scanner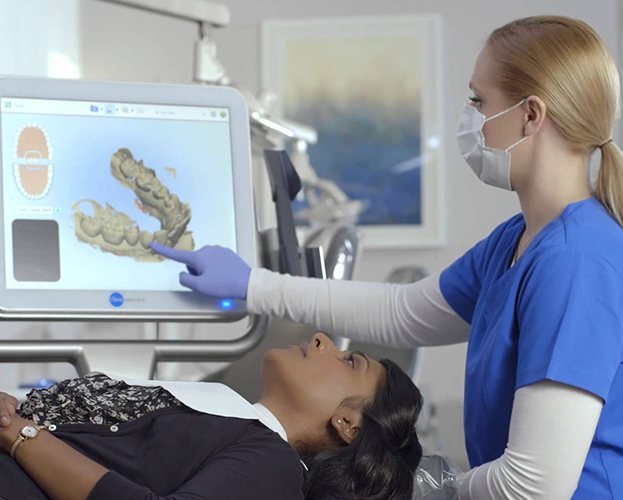 Taking impressions no longer has to involve uncomfortable dental putty; we can create detailed 3D impressions using our iTero Element Intraoral Scanner, a highly intuitive system that makes it extremely easy for us to visualize the various surfaces of your mouth during the process of planning dental treatment. These scans can save you quite a bit of time, as they can be developed faster than a physical impression and lower the chance of inaccuracies that would force us to redo the process.
Learn More About iTero® Element™ Intraoral Scanner
Intraoral Cameras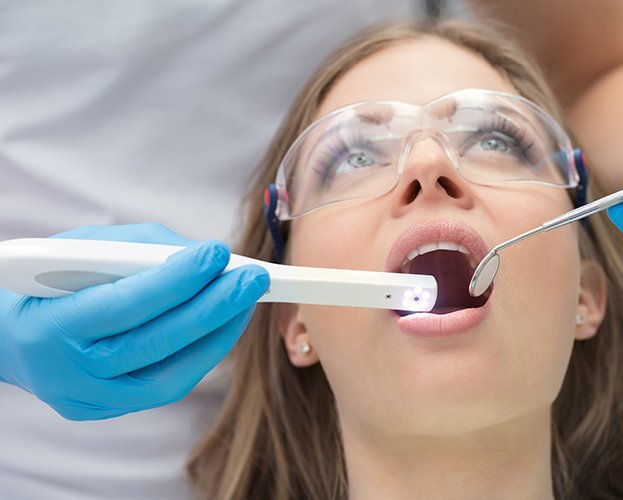 You might not understand why you need a filling or a crown if your tooth isn't actively causing you pain, especially if you can't even see the problem that we're describing. Intraoral cameras can vastly improve the conversation between dentists and patients by giving us a clear visual to show you during your appointment. Thanks to the small size of the camera, we can carefully examine the various nooks and crannies inside your mouth at various angles to check for cavities.
3D Cone Beam Imaging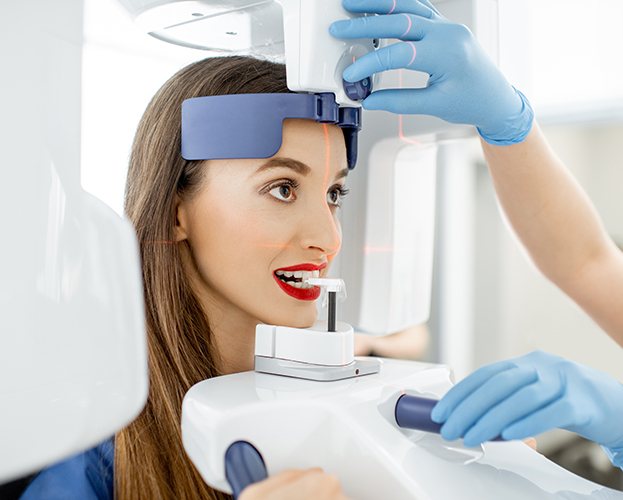 A normal X-ray will give us a two-dimensional view of your teeth in your jaw. A 3D cone beam scanner, on the other hand, will capture far more details about the various structures in and around your mouth. This technology is often used for implant placement. Not only does it allow us to examine the jawbone, but it also tells us exactly where the nerves in your mouth are so that we can avoid doing any unnecessary damage during implant surgery.
All-Digital X-Rays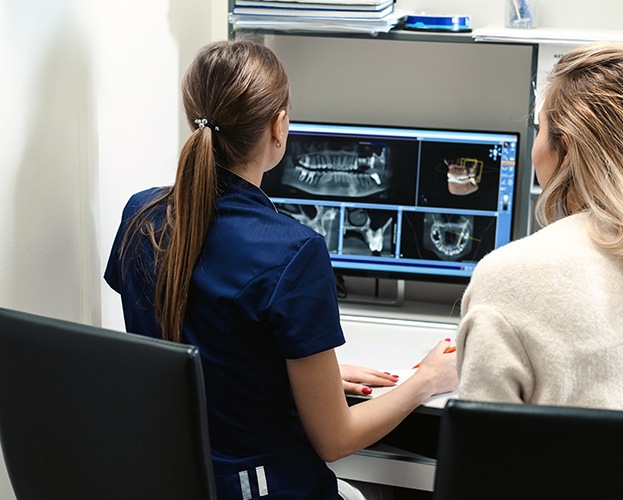 Most of the surface area of your teeth is actually hidden beneath the gum tissue. That means there are many opportunities for tooth decay and other oral health issues to form where the naked eye cannot easily see. Digital X-rays give us a chance to check the normally unseen parts of your smile. The digital technology makes the resulting images much sharper, and they can be developed in less time with less radiation compared to traditional film.