Dental Sealants – Williamsville, NY
Protecting Your Smile from Damage & Decay
Dental cavities are among the most common dental complications, with roughly 3 million cavities treated per year in the United States. With cavities a common occurrence in both children and adults, many have come to accept them as normal. However, cavities can easily be prevented. As your trusted family dentist, we offer dental sealants to Williamsville, NY children and adults to stop cavities before they even start.
Why Choose Amherst Dental Group for Dental Sealants?
Child-Friendly
Dental Office and Staff
Sedation for
Anxious Patients
Sealants Offered
for All Ages
What are Dental Sealants?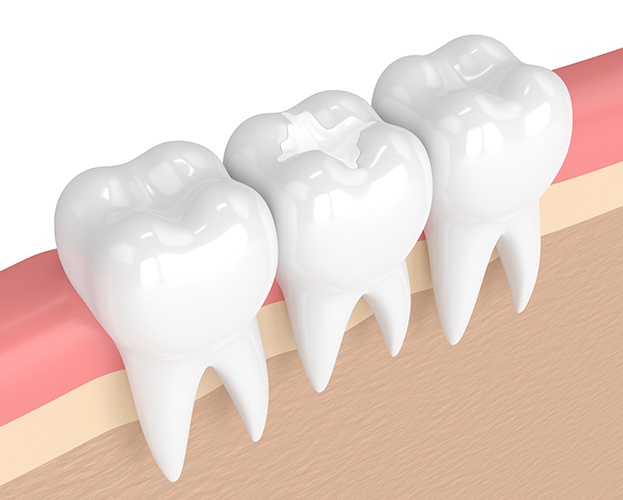 Dental sealants essentially add a protective barrier to cavity prone areas of the teeth, such as the back molars. By adding the layer of protection, harmful bacteria, plaque, and tartar are sealed out, protecting the tooth from cavity development.
A dental sealant is made from a plastic material that adheres to the chewing surface of the teeth. Most often, dental sealants are applied to the molars. Since the molars receive the bulk of the pressure from chewing, they tend to develop small chips and cracks. Molars naturally contain crevasses, as well. These crevasses, chips, and cracks are difficult to clean, making the areas prone to cavities.
By adding a dental sealant, the teeth become protected from cavities by sealing out food particles, bacteria, and acids that weaken the enamel.
How are Dental Sealants Applied?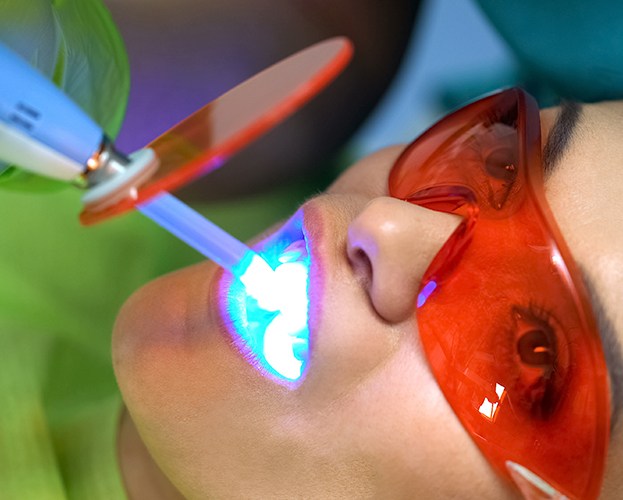 Anyone can benefit from dental sealants; however, they are most commonly used as a children's dentistry option. In most cases, sealants are applied to the molars of children over the age of 6. Then, once the second molars erupt around the age of 12, sealants will again be applied. Sealants can also be used on adults that are showing early signs of tooth decay. Often, dental sealants are applied during routine preventive appointments. The process to receive a sealant is simple and pain-free. There is no need for anesthesia and no recovery time.
To begin the process, the teeth are cleaned and dried. Then, an acidic gel is placed on the teeth to roughen the surface of the tooth for bonding. After a few seconds, the gel is rinsed from the teeth and your teeth will be dried. Finally, the sealant will be applied to the teeth and a special light is used to quickly harden the material. Within just a few minutes, the teeth will be protected against cavities.
Dental sealants are strong and durable, while also being virtually undetectable. At each preventive appointment, we will check the sealants to ensure they are still intact and offering the ideal level of protection. If a sealant becomes damaged, we can quickly repair or replace the sealant to restore its protection, at no additional charge through age 16.
Visit Us to Protect your Teeth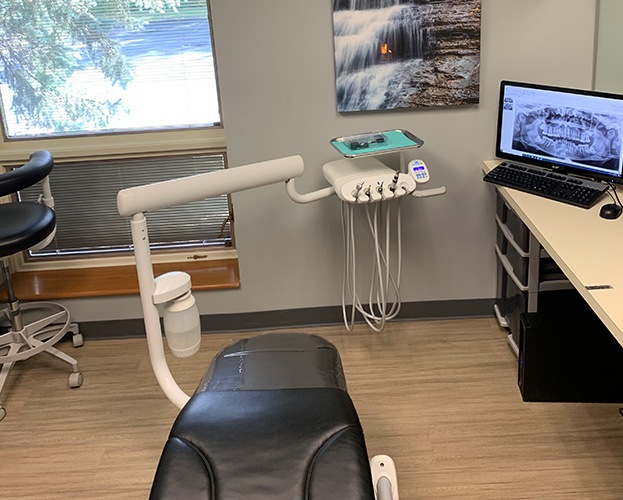 Amherst Dental Group is proud to offer dental sealants to patients of all ages to protect your teeth from damage. During your preventive appointment, we will clean and examine your teeth. During the examination, we may recommend sealants are applied to the teeth to protect them from damage.
If you need a preventive appointment or would like to learn more about dental sealants, please contact Amherst Dental Group today to schedule your appointment.