Porcelain Veneers – Williamsville, NY
Quickly Create Flawless Smiles
Is the appearance of your smile impacted by several cosmetic flaws? Would you like to get a more attractive smile without having to undergo multiple procedures? If you answered "yes" to either of these questions, porcelain veneers may be the answer for you. Porcelain veneers involve a simple, noninvasive procedure to transform your smile. By attaching the thin false fronts to the teeth, cosmetic flaws are instantly hidden while you gain a more proportionate and attractive smile. At Amherst Dental Group, we offer porcelain veneers in Williamsville, NY to enhance imperfect smiles into smiles of perfection.
Why Choose Amherst Dental Group for Porcelain Veneers?
High Quality Tooth Colored Materials
Advanced Cosmetic Treatment Planning
Comfortable Dental Sedation Options
Benefits of Porcelain Veneers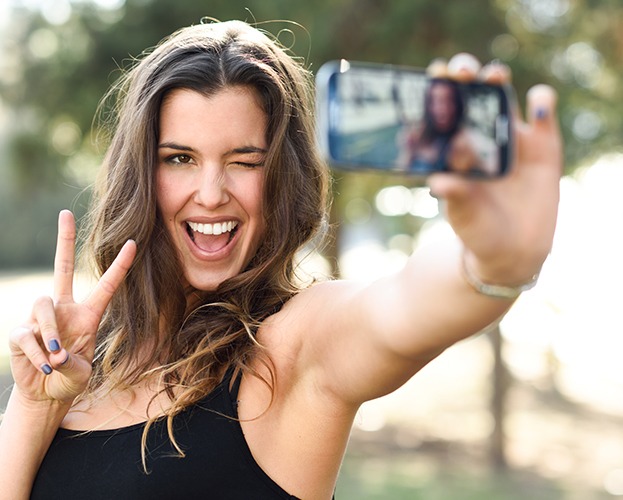 Porcelain veneers are very versatile, allowing veneers to be used to correct a number of cosmetic imperfections. By attaching the porcelain shells to the front side of the teeth, you will instantly hide dark tooth discoloration, chips, and cracks. We can even use veneers to make your smile appear straighter by hiding minor alignment issues. Not to mention, you will give abnormally or shorter than average teeth a shapelier appearance.
Overall, the veneers will improve the symmetry of your smile while creating a smooth arch for your bite. A full smile makeover can take several years and involve many invasive treatments. Now, you can get the dream smile you have always wanted with a simple, natural-looking solution.
Porcelain Veneer Procedure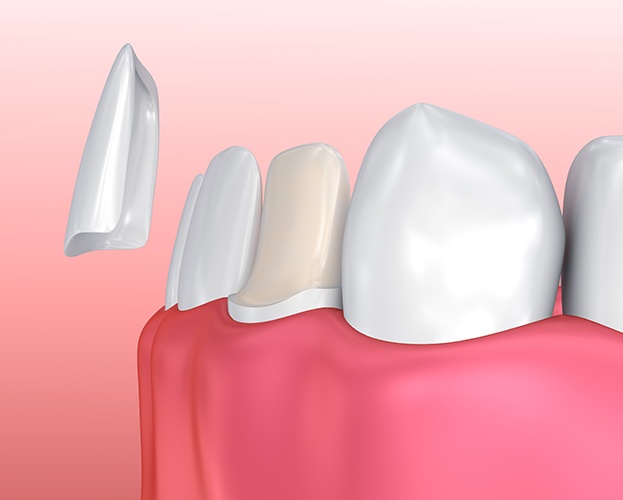 The process to begin improving your smile with veneers will start with a consultation to see if you are a candidate. If veneers are right for you, we will create a treatment plan that is catered to your current needs and your desired results. To begin the process, we will thoroughly clean your teeth. If you have tooth discoloration, we may recommend teeth whitening prior to ensure the final results are as bright as possible.
We will then etch the surface of your teeth by removing a very small amount of enamel. This is needed to ensure a secure bond between the tooth and the veneer. After your teeth have been prepared, we will take impressions to create your new veneers. We will attach temporary veneers while we wait for your new smile to be created. Once your new veneers are ready, we will bond them to your teeth to complete your new smile.
Get a New Smile with Porcelain Veneers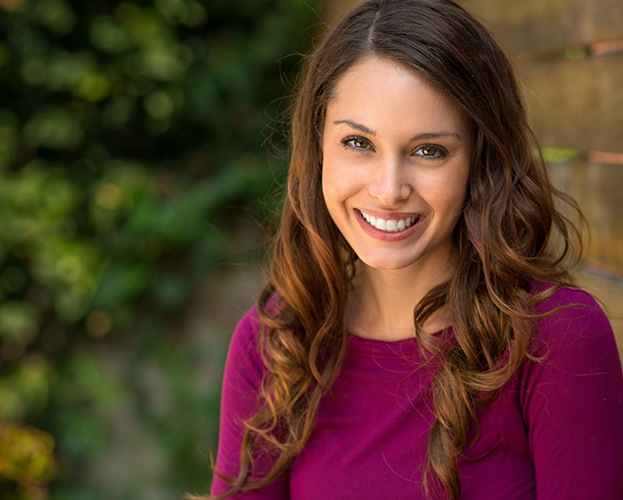 As a dentist in Williamsville, NY for porcelain veneers, we are committed to helping you achieve a smile that you will love showing off. With porcelain veneers, you will gain a natural-looking smile using a minimally invasive treatment with results that can last as long as 10 years. When compared to other forms of dental veneers, porcelain offers the most benefits because the shells are thinner, allowing more of the tooth's structure to remain intact. Since porcelain is used, the shells closely mimic enamel for a bright, white new smile.
If you are ready to transform your smile without having to undergo several procedures, it is time to consider porcelain veneers. Contact Amherst Dental Group to see if porcelain veneers are right for you.
Understanding the Cost of Veneers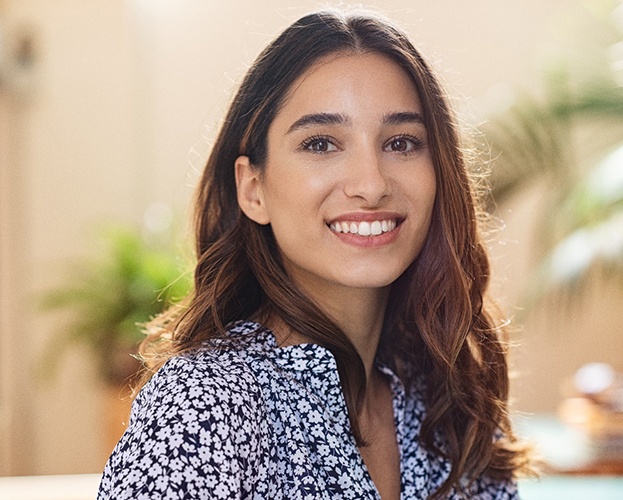 If you're like most people, you're concerned about how much you'll have to pay for treatment. In fact, the cost of veneers in Williamsville may determine whether or not you move forward. When you compare your treatment options, you may find that you can achieve the same result by doing other treatments for less money, or you may find that veneers are your best bet and deal for getting the smile you want. When we meet with you, we can talk about the financial details and help you make treatment fit in your budget.
Cost of Cosmetic Dentistry: What's Right For Me?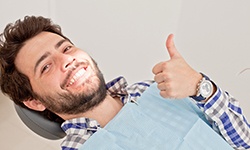 During your consultation, after we've had the chance to examine your teeth, we can talk through your choices with you until we find the solution that's right for you.
Braces: While veneers can be used to correct minor misalignment, depending on the situation, you may be better off going with orthodontic treatment. Traditional braces, and in some cases Invisalign, are often covered partially by dental insurance, whereas veneers are considered elective and therefore are not covered. However, veneers take much less time than braces to handle little misalignments.
Teeth Whitening: Most of the time, professional teeth whitening can remove surface stains and brighten smiles by as much as 10 shades for a fraction of the cost of veneers. This treatment is also faster than getting veneers. However, some patients' teeth do not respond to whitening treatment, and veneers can hide stubborn discoloration.
Direct Bonding: If you're looking for a quicker, more cost-effective alternative to veneers, direct bonding is definitely worth considering. The procedure can be completed in just one appointment, and it costs less than veneers; however, the composite resin doesn't last as long as porcelain and is less durable.
Veneers: Although veneers are often the most expensive cosmetic dental procedure, for many patients it is worth the investment to have a strong, natural-looking smile in just one procedure, rather than undergoing multiple. This can potentially lead to cost savings!
How to Make Veneers Affordable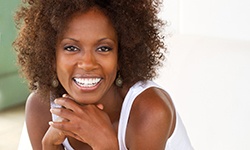 Like most other cosmetic procedures, porcelain veneers are, unfortunately, not a covered service with dental insurance, so you'll pay for treatment out-of-pocket. However, that doesn't mean you need to pay all at once. We can guide you through the application process for financing with CareCredit. This trusted financier gives you the freedom to make monthly payments, which is more manageable than a one-lump sum. As a result, even if you are getting veneers on multiple teeth, you can afford treatment and the smile of your dreams.
Veneers FAQs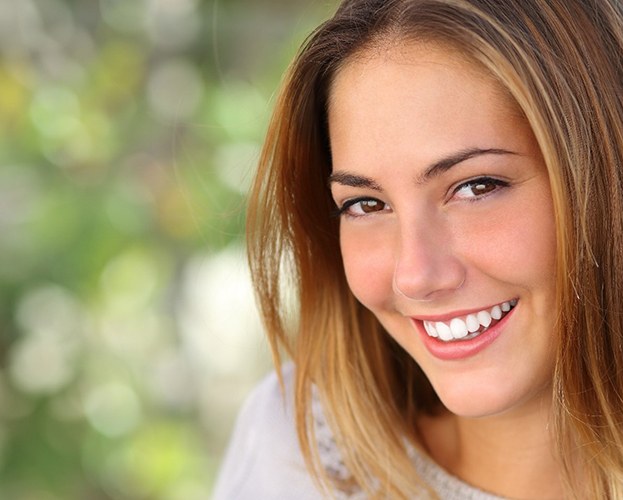 Before making the decision to get porcelain veneers in Williamsville, you may have some questions for our team about the procedure. We will gladly address all your concerns during your consultation, but we would like to take the opportunity to answer some of the most common questions here. We hope our responses help you decide to contact Amherst Dental Group for an appointment. We can't wait to work with you and give you the smile you've always wanted!
What Flaws Can Veneers Cover?
One of the amazing things about veneers is that this one treatment can be utilized in so many different situations. Veneers are commonly used to hide the following imperfections:
Chips
Discoloration that doesn't respond to whitening
Small gaps
Cosmetic cracks
Small or misshapen teeth
Minor tooth misalignment
Even if your teeth have more than one flaw, veneers can correct them and help you have more confidence in your smile.
Am I a Good Candidate for Veneers?
You may be wondering whether you even qualify for this treatment in the first place. During your consultation, we'll conduct a full oral exam to check that your teeth and gums are healthy, meaning free from decay or infection. If you have gum disease, a cavity, or other problem, we will need to resolve it before we can proceed with veneers. Once your smile is healthy and strong again, we can then shift our focus to its appearance and potentially plan for veneer treatment.
How Long Do Veneers Take?
When veneers are bonded to your teeth, they instantly improve your appearance, but fabricating the veneers requires some time and a little bit of patience. Typically, you'll wear temporary veneers for a few weeks until the dental lab is finished producing the final ones. Using the impressions we take of your mouth, they customize your veneers to fit perfectly so that your smile looks completely natural and stunning. Believe us, the results are well worth the short wait! Fortunately, with the proper care, veneers can last for many years, so you have plenty of time to enjoy your new smile.
Does Dental Insurance Cover Veneers?
Porcelain veneers are mostly utilized for cosmetic issues. Dental crowns, fillings, or other solutions may become necessary for more serious restorative work. In general, dental insurance benefits do not apply to cosmetic treatments; therefore, you will likely need to pay for the veneers procedure out of pocket. However, we are happy to work out a payment plan that fits your budget, enabling you to afford the smile of your dreams.