Porcelain Veneers – Williamsville, NY
Quickly Create Flawless Smiles
Is the appearance of your smile impacted by several cosmetic flaws? Would you like to get a more attractive smile without having to undergo multiple procedures? If you answered "yes" to either of these questions, porcelain veneers may be the answer for you. Porcelain veneers involve a simple, noninvasive procedure to transform your smile. By attaching the thin false fronts to the teeth, cosmetic flaws are instantly hidden while you gain a more proportionate and attractive smile. At Amherst Dental Group, we offer porcelain veneers in Williamsville, NY to enhance imperfect smiles into smiles of perfection.
Why Choose Amherst Dental Group for Porcelain Veneers?
High Quality Tooth Colored Materials
Advanced Cosmetic Treatment Planning
Comfortable Dental Sedation Options
Benefits of Porcelain Veneers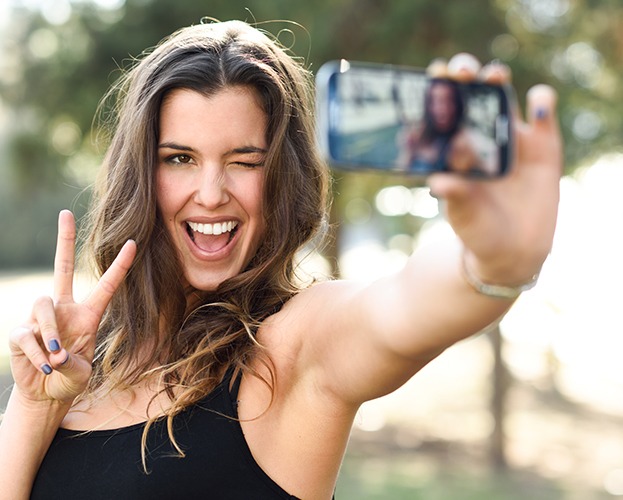 Porcelain veneers are very versatile, allowing veneers to be used to correct a number of cosmetic imperfections. By attaching the porcelain shells to the front side of the teeth, you will instantly hide dark tooth discoloration, chips, and cracks. We can even use veneers to make your smile appear straighter by hiding minor alignment issues. Not to mention, you will give abnormally or shorter than average teeth a shapelier appearance.
Overall, the veneers will improve the symmetry of your smile while creating a smooth arch for your bite. A full smile makeover can take several years and involve many invasive treatments. Now, you can get the dream smile you have always wanted with a simple, natural-looking solution.
Porcelain Veneer Procedure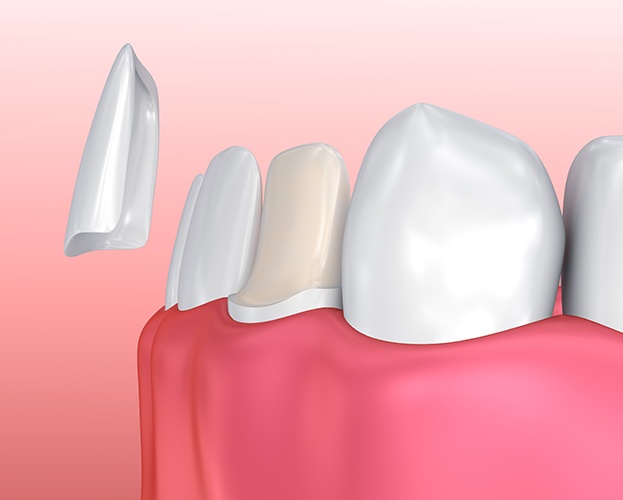 The process to begin improving your smile with veneers will start with a consultation to see if you are a candidate. If veneers are right for you, we will create a treatment plan that is catered to your current needs and your desired results. To begin the process, we will thoroughly clean your teeth. If you have tooth discoloration, we may recommend teeth whitening prior to ensure the final results are as bright as possible.
We will then etch the surface of your teeth by removing a very small amount of enamel. This is needed to ensure a secure bond between the tooth and the veneer. After your teeth have been prepared, we will take impressions to create your new veneers. We will attach temporary veneers while we wait for your new smile to be created. Once your new veneers are ready, we will bond them to your teeth to complete your new smile.
Get a New Smile with Porcelain Veneers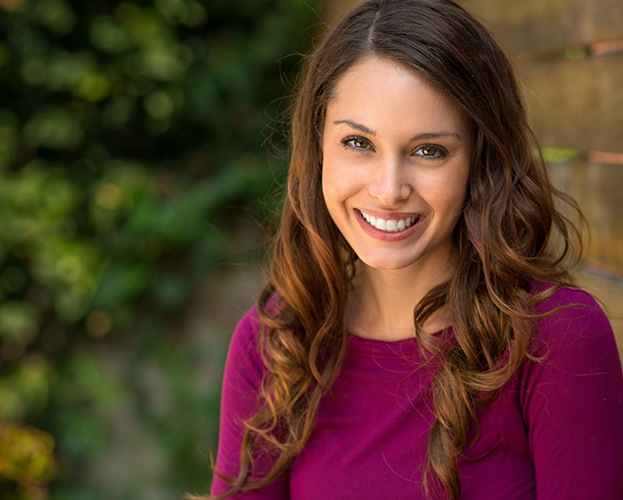 As a dentist in Williamsville, NY for porcelain veneers, we are committed to helping you achieve a smile that you will love showing off. With porcelain veneers, you will gain a natural-looking smile using a minimally invasive treatment with results that can last as long as 10 years. When compared to other forms of dental veneers, porcelain offers the most benefits because the shells are thinner, allowing more of the tooth's structure to remain intact. Since porcelain is used, the shells closely mimic enamel for a bright, white new smile.
If you are ready to transform your smile without having to undergo several procedures, it is time to consider porcelain veneers. Contact Amherst Dental Group to see if porcelain veneers are right for you.