September 8, 2023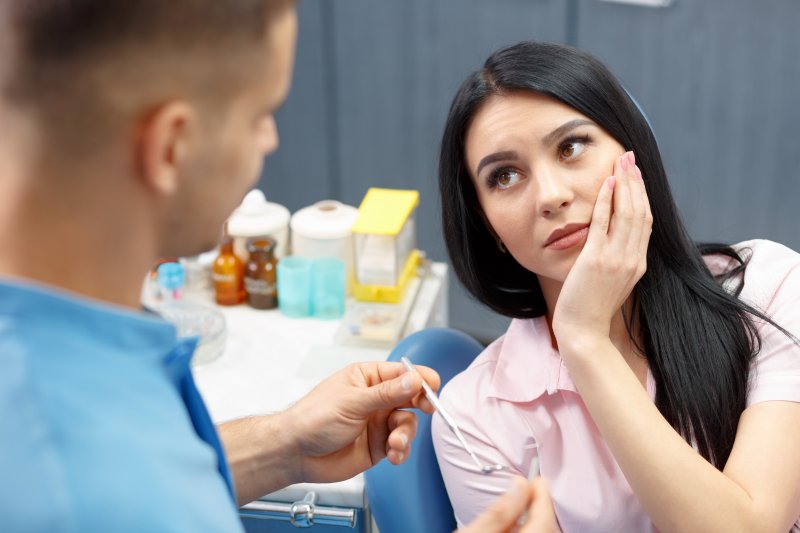 Root canal treatment is a common dental procedure designed to save a severely damaged or infected tooth. While most root canals are successful, there are cases where the treatment may need to be revisited.
Continue reading to learn why root canal retreatment may be necessary, and how it can help preserve your oral health.
Why Would I Need Another Root Canal Treatment?
In some instances, a previously treated tooth may show signs of reinfection, such as persistent pain or swelling. This can occur due to undetected additional canals, incomplete cleaning, or a new infection.
Your dentist does their best during the first treatment to ensure that no additional bacteria or decay is present, but if your tooth had narrow canals, or was difficult to access, something may have been missed.
Additionally, the presence of new decay or a broken crown or filling could also have caused the reinfection.
What Happens in a Retreatment?
A retreatment is much like the original root canal. The dentist will reopen the tooth with their instruments and remove the existing filling material to inspect it. Once they find the source of the new infection, they'll take steps to treat it.
This may include performing additional treatments like fillings or cleaning the canals with specialized pipe-cleaner-like files. Rest assured, your mouth will be numbed during the treatment, and you won't feel any pain.
Once free from infection, the canals are filled again, and a new crown may be placed for added protection.
What Are My Other Options?
If non-surgical retreatment isn't possible, there is a surgical means to perform the treatment by going through the gum to get to the site of the infection.
The only other option is tooth extraction followed by replacement with a dental implant, bridge, or removable partial denture. These options vary in cost, complexity, and long-term effects, so it is generally desired to save your natural tooth.
Your natural teeth are designed to help you chew and speak. Losing one also has an impact on your mental health and the density of your jawbone. These are some reasons why it's always preferred to try to save your teeth rather than have them extracted.
Root canal retreatment isn't the ideal situation, but it can become necessary in some cases, and is a better alternative to extraction. While you can't predict an infection in your tooth, you can work to prevent further instances by maintaining a thorough oral health cleaning routine of brushing and flossing at least twice a day and staying current with your checkups and cleanings with your dentist.
About the Practice
At Amherst Dental Group, a skilled team of professional dentists and staff is committed to delivering top-quality services, from preventive care to advanced treatments. They utilize state-of-the-art technology and personalized treatment plans to ensure your optimal oral health. Whether you need a routine checkup or advanced procedures, they prioritize your comfort and satisfaction. To schedule root canal therapy, call (716) 689-8882 or visit the website for more information.
Comments Off

on Understanding Root Canal Retreatment: Common Causes and Solutions
No Comments
No comments yet.
RSS feed for comments on this post.
Sorry, the comment form is closed at this time.