Amherst Dental Blog
February 16, 2023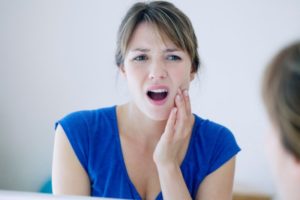 You walk into your dental appointment prepared to talk to your dentist about your jaw pain. Perhaps it has been bothering you for a while now, and it has made daily functions more difficult. Maybe you've even taken over-the-counter pain medications to try to ease your problems with the temporomandibular joint (TMJ).
Then, when you explain your trouble, much to your surprise, your dentist talks about braces. Your dentist isn't ignoring your problem—they are suggesting a way to treat it! Keep reading to learn more about the causes of TMJ discomfort and how braces can be utilized to address it.
(more…)
Comments Off

on Can Braces Fix TMJ Disorder?
Older Posts »