May 15, 2023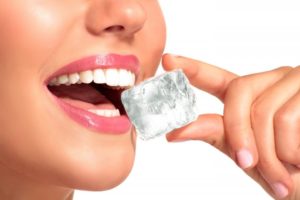 You know you shouldn't, but you do it anyway. You've chewed on ice for years without incident, but this time is different. You bite down and crack! You don't feel any tooth pain, but you decide to see your dentist anyway. They explain that you must undergo a root canal, but, you think, you aren't in pain! Isn't that treatment just for people who have a toothache?
The truth is that tooth pain isn't a required symptom to get root canal therapy. Keep reading to learn when this procedure is necessary and how it can help save your damaged tooth from extraction.
What Is Root Canal Therapy?
Compared to other natural substances, your teeth's enamel is the hardest found in the human body. It's tougher than bone! But inside the tooth are two additional layers: the dentin and the pulp. Inside the pulp is where the tooth's nerve is located. Root canal therapy is a procedure in which the pulp is removed entirely, while the other layers are left as intact as possible.
After the inner chamber of the tooth is cleaned and sealed, a restoration—usually a dental crown—is placed over the tooth to protect it from getting infected in the future and to bring back the tooth's functionality and appearance.
When Root Canal Therapy Is Needed
Although pain is commonly experienced by patients who need root canal therapy, it is isn't required. Someone may have little to no discomfort and must still undergo this procedure. The only requirement is that the tooth be decayed or damaged to the point that the pulp will be exposed to harmful bacteria.
Without root canal therapy, a bad cavity or a deep crack could get worse, allow the bacteria to spread, or cause the tooth to die. In any of these scenarios, it would need to be extracted. Before this can happen, your dentist can perform root canal therapy and save the natural tooth from extraction.
Why You Shouldn't Worry about Getting Root Canal Therapy
For many years, root canals have had a negative reputation as being more painful than a toothache, which makes some people hesitate to treat their broken or decayed teeth. However, your dentist uses a powerful local anesthetic to numb the area first, meaning you shouldn't feel anything during the procedure. In addition, your dentist may offer nitrous oxide or oral conscious sedation as a means to keep you calm and relaxed.
In the end, whether you're in pain or not, root canal therapy isn't something you should be afraid of or shy away from—if you need it. This procedure can mean the difference between keeping and losing your tooth!
About the Practice
Before we perform any procedure at Amherst Dental Group, our dentists always explain the reasoning behind our recommendation. Our team of six dentists and other staff want to make sure each patient understands their oral health options and guides them to make the best decision for their unique smile. If you have a cracked or hurting tooth, get in touch with us right away and schedule an emergency appointment by visiting our website or calling our Williamsville office at 716-689-8882.
Comments Off

on Is Pain Required for Root Canal Therapy?
No Comments
No comments yet.
RSS feed for comments on this post.
Sorry, the comment form is closed at this time.