October 16, 2020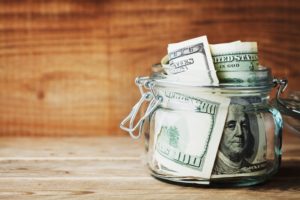 This year, more than ever, you're making sure that every penny is well spent and well used. But have you taken full advantage of your dental insurance money? Even if you've worked from home, you still have paid monthly premiums throughout the year, and time is running out for you to use your benefits before they reset in January. Here are three ways that you can get the most value out of what you've already paid for!
Get Regular Preventive Care
In addition to brushing and flossing on a daily basis, going in for your checkup and cleaning twice every year is essential for keeping your oral healthcare costs low. Cavities, gum disease, and other oral issues can be costly to resolve, especially if they are not addressed early on. If you visit your dentist in Williamsville regularly, you can stop problems before they have a chance to develop in the first place.
Both at home and in the dental office, preventive care may be simple, but it can have a powerful impact on your wallet. In fact, it is estimated that for every dollar you spend on preventive treatment, you could save between $8 and $50 on emergency or restorative care down the road. That equates to hundreds or even thousands of dollars in potential savings!
Choose an Office That Is Willing to Work with You
Before you go into a dental office for an appointment, you need to ask a few questions about how they deal with insurance. Are they in-network with your insurance company? If not, do they file claims for you? Do they have a staff member who is insurance savvy and can answer most of your questions? Whether they're in-network or out-of-network, their staff needs to be happy to accommodate you, help you save as much as possible, and make the entire insurance experience simple and stress free.
Use Your FSA Money
Do you have a flexible spending account (FSA)? The money you and your employer put into this account is set aside pre-tax, which means that the government takes out less out of your salary than they otherwise would. This gives you more disposable income for expenses. The catch is that you need to use a certain amount of the FSA money before the end of the year, or you lose it. In that way, it works much like your dental insurance benefits! Although this "use it or lose it" approach may initially seem unfair, it helps motivate and enable people to move forward with necessary medical and dental care.
Before the end of the year, make sure you've had both of your covered preventive visits so that you can enjoy the full benefits of your dental insurance. Your wallet will thank you later on!
About Amherst Dental Group
Amherst Dental Group offers expertise you won't find at just any dental office. With five passionate dentists on staff, our team is highly trained with years of clinical experience and continuing education. We gladly accept most dental insurance plans and do everything possible to save our patients money with their policies. If you have an insurance question or would like to schedule an appointment, you can contact us by clicking here.
Comments Off

on 3 Money-Saving Tips to Maximize Dental Insurance Benefits
No Comments
No comments yet.
RSS feed for comments on this post.
Sorry, the comment form is closed at this time.