May 16, 2020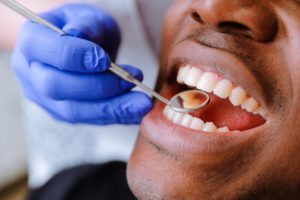 Six months ago, you came in for your routine checkup and cleaning, and nothing seemed out of the ordinary. Within the global pandemic, many everyday tasks have drastically changed since then, but your teeth still require upkeep for you to have a healthy smile. At first, it may seem impossible to maintain social distancing when dentistry involves close proximity. Can you have the dental work you need without exposing yourself to potential infection? What can your dentist in Williamsville do to make these visits less risky? What will dental visits look like now because of COVID-19? Read on to find out!
Before the Appointment
Prior to calling your name and bringing you back to the dentist's chair, your dental team has been working to keep you safe. Even before reopening their doors to patients again, all staff members met for special training to implement additional safety protocols. During this time, they learned how to create an even healthier environment and limit the spread of germs.
Even more frequently and more thoroughly than usual, instruments, equipment, and other surfaces are disinfected and sanitized using medical grade cleaning solutions. This means that you don't have to worry about cross contamination from another patient—giving you additional peace of mind.
During the Appointment
To follow health policies for the state, both patients and staff should be wearing face coverings as much as possible. Throughout the practice, you may notice hand sanitizing stations available for everyone to use, so clean hands should never be a problem.
On top of their normal hand-hygiene routine, the dental staff will likely take advantage of more advanced personal protective equipment or PPE, including higher quality masks, face shields, disposable surgical coats, and more. That way, airborne droplets are much less likely to spread from person to person.
To make sure everyone follows the new dental safety protocols in Williamsville, the office likely has what is termed as a safety champion. This staff member is in charge of taking everyone's temperatures throughout the day and keeping standards high for all who enter the office.
After the Appointment
When you're finished with your visit, the team will take the time to sanitize all the surfaces and equipment in order to protect the next patient. In an effort to limit overlap between patients, the office likely has spaced out appointments more than they did before. This extra time not only allows the team to clean, but it reduces the contact between patients.
With these health and safety measures in place, your dental appointments may be different than they were before, but you'll still be able to leave feeling confident, knowing that you're doing everything possible to care for your smile.
About the Practice
Amherst Dental Group is proud to have six dentists on staff to meet the needs of patients throughout the Williamsville area. In addition to advanced PPE, the team will be taking the temperature of both patients and staff. If you have questions about your dental visit following the COVID-19 pandemic, feel free to reach out to Amherst Dental Group by clicking here.
Comments Off

on What a Dental Visit Will Look Like after COVID-19
No Comments
No comments yet.
RSS feed for comments on this post.
Sorry, the comment form is closed at this time.