May 15, 2019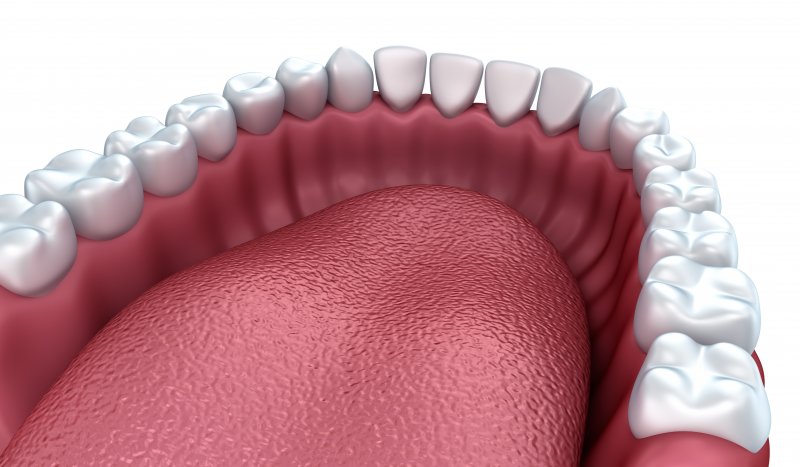 When thinking about the different types of cancers that can affect the body, salivary gland cancer probably is not the first one to come to mind. Why? It is because this type of cancer is quite rare. In fact, according to the American Cancer Society, it only makes up less than 1% of the cancer cases in the United States. But just because it is rare does not mean it will not develop. Fortunately, your dentist in Williamsville can help detect salivary gland cancer early, which is just another reason to not miss out on your routine checkups!
What is Salivary Gland Cancer?
If you were asked, "What does your saliva do," you would probably say that it keeps your mouth from getting dry. While your answer is correct, your saliva also works to flush out any bacteria or food particles that might be left behind after brushing or flossing.
You might be surprised to know there are two types of salivary glands: major and minor. There are also three types of major salivary glands and hundreds of minor glands, each with its own unique function. Should cancer develop, it will begin in only one of the salivary glands. It is important to know that while many benign tumors can develop, these are noncancerous and will not spread to other areas of your body.
Of the cancers you should be aware of, these three are the most common forms of salivary gland cancer in Williamsville:
Mucoepidermoid Carcinoma
Adenoid Cystic Carcinoma
Adenocarcinomas
Why is Early Detection so Important?
When it comes to detecting salivary gland cancer, some doctors believe it is unnecessary unless symptoms are present. The good news is that your salivary glands are in an easy-to-see spot, so your dentist can look for any signs or symptoms during a routine dental exam. Some of these symptoms include:
A lump or swelling in your mouth
Pain in your mouth, cheek, jaw, ear or neck
Trouble opening your mouth
A difference in the size or shape on either side of your face or neck
A weakness of the muscles on either side of your face
Difficulty swallowing
By keeping your regularly scheduled dental appointments, you and your dentist can detect any problems early on, increasing your chances for successfully treating and curing the disease.
What Factors Will Be Considered During Treatment?
Should you or your dentist discover that you do, indeed, have salivary gland cancer, trust that your dentist and cancer team will be right beside you, helping you through treatment every step of the way. While the primary goal is to cure the cancer, your team will be mindful of preserving your nerve, organ, and tissue functionality as well.
A team of doctors will consider a wide array of factors when treating cancer, including:
The type of salivary gland cancer
What the cancer looks like under a microscope and how quickly it will spread (the grade)
How the cancer has progressed (the stage)
Overall health
Chances of successfully curing the cancer
How the treatment will impact speech, chewing, eating, and swallowing abilities
Once the cancer is eliminated, follow-up appointments will be necessary to ensure proper recovery.
Your dentist and dental team are your allies when it comes to the early detection of any form of oral-related cancer. Do not be afraid to talk to your dentist about any questions or concerns you might have as it pertains to your oral health.
About the Practice
The dental professionals at Amherst Dental Group all have the same goal, and that is to ensure their patients receive the highest quality dental care for optimal oral health. By providing comprehensive services, our dentists can take care of you and your family's dental needs all under one roof. Whether it is preventive, restorative, or orthodontic treatment, we are here to help. To learn more about the services we offer, visit our website or call (716) 689-8882.
Comments Off

on A Dentist in Williamsville Explains if Salivary Gland Cancer Can Be Cured
No Comments
No comments yet.
RSS feed for comments on this post.
Sorry, the comment form is closed at this time.