April 24, 2019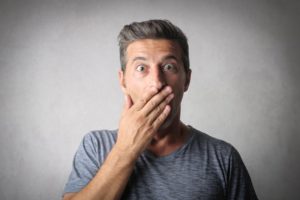 After getting dental implants, you feel like you have a new lease on life. You are able to eat a wider variety of foods, speaking feels much more comfortable, and you are always eager to show off your renewed smile. But lately, you have noticed that one of them is starting to shift around a bit. The last thing you want is for it to fall out, so what should you do? Thankfully, taking care of a loose dental implant in Williamsville is relatively easy as long as you follow the right steps.
Why is Your Implant Loose in the First Place?
One of the best parts about dental implants is that they are so stable and reliable, but this does not mean they are impervious to developing issues. The following are some of the most common reasons why a dental implant may start to feel loose:
There is a poor supply of blood in the area around the implant, weakening the supporting tissues
An accident has damaged the implant or the bone/gum tissue around it
A patient tried to chew with an implant before it was fully healed
A patient used tobacco products too soon after getting implants, preventing proper healing
The implant was placed in an area of the jawbone that cannot provide adequate support
The patient has developed peri-implantitis, an infection near the base of the implant
What You Should Do About Your Loose Implant
Thankfully, if you are experiencing this type of problem, the solution is relatively simple: go see your dentist. You will not really be able to address this on your own, and waiting will only allow things to become worse.
Your dentist will closely examine the implant to figure out what is affecting it. Sometimes, the looseness you feel might simply be due to the crown, bridge, or denture attached to the implant and not the implant itself, so adjusting the restoration could provide a quick fix. However, if the bond between the implant and the surrounding jawbone is not adequate, this will require more extensive care. Your dentist may have to alter the position of the implant or replace it altogether depending on the situation. In the case of peri-implantitis, the harmful bacteria will need to be removed before anything else.
Fortunately, no matter what is causing the problem, you can trust that your dentist has seen it before and will be able to provide exactly what you need.
How to Prevent Loose Implants
Of course, while it is great that you can get a loose implant fixed right away, you would much rather not have to deal with this problem in the first place. How can you avoid it in the future? In truth, you only need to adopt a few simple habits:
Brush and floss your teeth, including your implants, every day, paying particular attention to the base of the implants. This will prevent the accumulation of bacteria that can lead to peri-implantitis.
If you grind your teeth at night or regularly play sports, be sure to wear a protective mouthguard. Ask your dentist to get one custom-made just for you.
Avoid chewing on extremely hard items like ice, pens, pencils, fingernails, etc.
Go see your dentist at least twice a year for regular checkups. This way, any issues with your implants can be detected early and addressed right away.
A loose implant is certainly annoying, but it does not have to be a big deal as long as you contact your dentist right away. With their help, your smile will soon regain the stability you desire so you can quickly get back to enjoying it.
About the Author
Dr. Lance Pozarny is a Fellow of the Academy of General Dentistry as well as the International College of Dentists. He is also one of the few dentists in the Buffalo-area who is a member of the prestigious L.D. Pankey Institute. Between these affiliations and his decades of experience, he is able to provide top-level care no matter what his patients need. If you are having any issues with your dental implants, seeking out professional help sooner rather than later is always the best approach. To get in touch with Dr. Pozarny, he can be contacted through his website.
Comments Off

on How to Handle a Loose Dental Implant in Williamsville
No Comments
No comments yet.
RSS feed for comments on this post.
Sorry, the comment form is closed at this time.