March 11, 2019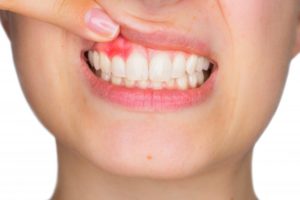 Needless to say, cancer is a terrible disease. According to the American Cancer Society, it is the 2nd most common cause of death in the country, claiming about 600,000 lives each year. So, of course, people are always looking for a way to reduce their cancer risk in Williamsville. One method that many people do not think of is taking better care of their teeth. New research from the National Cancer Institute has revealed a definitive link between gum disease and certain types of cancers, which begs the questions, "How are these two seemingly unrelated conditions connected," and, "How can you use this information to safeguard your health?"
The Link Between Gum Disease & Cancer
From the late 1990s all the way until 2012, a massive study called the Atherosclerosis Risk in Communities (ARIC) was conducted. It gathered all types of information on the 7,466 participants' health, and recently, the National Cancer Institute looked at some of the data from comprehensive dental exams and discovered a correlation between periodontitis and cancer.
Periodontitis is an advanced form of gum disease, which is a bacterial infection that affects the gums, roots of the teeth, and the underlying jawbone. It has many causes, but the primary one is a buildup of bacterial plaque in the mouth due to a lack of oral hygiene.
According to the data, people with periodontitis had a 24% increase in their risk of developing cancer versus those with mild or no periodontitis. Specifically, patients with this infection were much more likely to develop lung cancer and colorectal cancer respectively. The connection to lung cancer was especially illuminating, as it was found to affect patients regardless of whether or not they were smokers at any point in their life.
Why is This the Case?
Right now, science does not know the specific reason why people who have gum disease tend to suffer from higher rates of other serious health problems, including heart disease in addition to cancer. The prevailing theory is that the bacteria that causes gum disease is able to enter the bloodstream and cause inflammation throughout the body, which is the precursor to both of these conditions. In another study, the primary bacteria found in gum disease was actually shown to be present in the brains of people with Alzheimer's Disease, supporting this theory.
How to Protect Yourself From Gum Disease
So, how can you prevent gum disease in Williamsville to dramatically lower your cancer risk? Fortunately, you probably already know the basics:
The most important thing to do is brush and floss your teeth consistently. This will keep the levels of bacteria in your mouth under control and stop the infection that could potentially turn into periodontitis.
Limit your consumption of high-sugar food like sodas and candies. The bacteria in your mouth run on sugar, and regularly indulging in these sweet treats enable them to multiply rapidly.
Be sure to see your dentist in Williamsville at least once every six months for a checkup and cleaning. Professional cleanings will remove bacteria from those hard to reach areas of your mouth, and your dentist will be able to spot an infection early so they can treat it right away, preventing more serious symptoms.
Taking a few minutes each day to clean your teeth might seem like a small thing, but for your overall health, it can really make a huge difference in the long-run. Between your efforts and your dentists, you can make sure your health and smile stay strong well into your golden years.
About Amherst Dental Group
The team at Amherst Dental Group includes seven highly-qualified dentists who come together every day to provide comprehensive care for local families using the latest methods and technology. The study mentioned in this blog confirms what our dentists have known for years, in that oral health has a direct impact on overall health. To learn more about everything you have just read and how you can keep yourself free of gum disease, contact the practice today.
Comments Off

on Dentist in Williamsville Discusses Gum Disease & Cancer Risks
No Comments
No comments yet.
RSS feed for comments on this post.
Sorry, the comment form is closed at this time.