December 23, 2018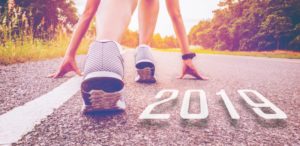 It is the time of the year when people start thinking about their New Year's resolutions for 2019, and for most, they will focus on improving two important things: their health and appearance. Fortunately, your dentist in Williamsville can help you do exactly that, and you will not have to spend hours in the gym or go on a strict diet!
Lower Your Risk for Heart Disease
One of the leading risk factors for stroke, heart attack, and all sorts of other cardiovascular problems is gum disease. Why? Because when bacteria is allowed to accumulate in your mouth, it can easily get into your blood stream and harm your internal organs. So, if you are hoping to be healthier in 2019, consistently brushing, flossing, and getting a dental cleaning in Williamsville is an excellent place to start!
Get Rid of Stubborn Dental Stains
Your smile is probably the very first thing people notice about you, so enhancing it is a much easier way to improve your appearance versus killing yourself to get a set of six-pack abs! One of the quickest ways to boost your grin is with professional teeth whitening. Store bought whitening treatments are typically too weak to deliver noticeable results, but with a custom-made kit from your dentist, you can get rid of stubborn coffee, wine, and tobacco stains to make your smile 6-8 shades whiter!
Fix Chips and Cracks
It is very common for the teeth to develop minor damage due to accidents and normal wear and tear, and even the smallest chip or crack can have a huge impact on the overall look of your smile. If this kind of flaw has bothered you for years, then a porcelain veneer can make it seemingly disappear. This is a thin ceramic restoration that simply fits over the front of your tooth, instantly masking any imperfection to give you a smile you're always eager to show off.
Finally Straighten Your Teeth
There are plenty of adults with misaligned teeth who wish they had braces when they were children, but they cannot imagine getting the treatment now. Thankfully, there is another option that is perfect for older patients.
With Invisalign, thin, crystal-clear aligners are used to straighten the teeth, and the only person who will know you are using them is your dentist. They are practically invisible and can be taken off whenever you need to eat or clean your teeth. Invisalign is so easy to use that your treatment will be over before you know it, and you will have a beautifully straight smile looking back at you in the mirror.
Whether you're hoping to achieve better health, aesthetics, or both, a call to your dentist is a smart way to ensure you look and feel your best in 2019.
About the Author
Dr. Sanford Eisen has been practicing dentistry for more than 40 years, so he knows as well as anyone just how big of an impact a healthy and attractive smile can have on someone's life. To learn more about how a trip to the dentist can help you improve your health and appearance for the new year, he can be contacted through his website.
Comments Off

on Easy New Year's Resolutions with Your Dentist in Williamsville
No Comments
No comments yet.
RSS feed for comments on this post.
Sorry, the comment form is closed at this time.