December 11, 2017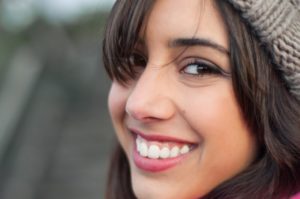 Most of the time when people think about replacing missing teeth, it is simply for cosmetic reasons. No one likes to have a gap in their smile! Of course, not all of the teeth actually show when a person smiles, so what if you are missing a tooth that cannot actually be seen? No need to replace it then, right? Actually, while this kind of missing tooth might not have a big impact on your appearance, it can severely affect your oral health and lead to much bigger problems down the line. Today, your dentist in Williamsville discusses the top 3 reasons you should replace even hidden missing teeth.
1. Functionality
Every tooth in your mouth actually has a specific job when it comes to chewing, which is why they have so many different shapes. When one of your teeth in the back goes missing, this can throw off your ability to chew properly. Your bite will not be evenly distributed among your teeth, which can lead some to prematurely wear and even crack over time. Replacing these teeth will restore your bite's full strength and help keep your entire mouth healthy and whole.
 2. Bone Loss
When a tooth goes missing, the body immediately senses that the jawbone that used to support it no longer has to, so it will naturally begin resorbing nutrients from that area of the jaw. This can cause the bone to shrink over time, which cannot only affect your appearance, but it can also cause the neighboring teeth to slowly drift into the gap. This can throw off the alignment of your teeth and even misalign your bite, making it much more difficult to eat and speak comfortably. This can even lead to chronic pain in the jaw joints.
3. Super Eruption
The teeth fit together like the pieces of a puzzle to create your bite, but when one goes missing, this can lead to something called a super eruption. Basically, the tooth opposite of the missing one (either above or below it) will begin to emerge from the jawbone in an effort to come into contact with the now missing tooth in order to create a proper bite. In the past (like caveman times), this helped people maintain a closed bite even as their teeth were worn down by their coarse diet. Over time, this can cause the erupting tooth's root to become more exposed, making it more vulnerable to develop decay and eventually fall out.
What You Can Do About It
So now that you know that you need to replace your missing tooth, what is next? The best thing for you to do is contact a dentist in your area and ask about their restorative solutions. Dental implants, bridges, and dentures can all provide a natural-looking, long-lasting result, so it is just up to you and your dentist to decide which approach is best for you.
In any case, whether you are missing a tooth that can be seen or not, be sure to get it replaced as soon as you can to keep your smile healthy and strong for years to come.
About Amherst Dental Group
Amherst Dental Group is a multi-specialty family dental practice dedicated to providing comprehensive care and 5-star service all in one convenient Williamsville location. If you are currently missing a tooth and need it replaced, we can offer you multiple options, so be sure to contact us today.
Comments Off

on Dentist Discusses Why You Should Replace Hidden Missing Teeth
No Comments
No comments yet.
RSS feed for comments on this post.
Sorry, the comment form is closed at this time.