May 22, 2017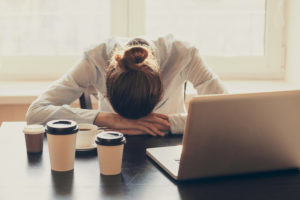 Are you tired of living with frequent headaches? The cause of your pain may surprise you. According to a recent study by the American Gut Project, there appears to be a connection between oral bacteria and migraines. According to the research, high levels of specific strains of bacteria found in the mouth and gut can cause the nitrates in foods to produce nitric oxide, which can lead to headaches. This does not mean you have to stop eating your favorite foods. Instead, your dentist in Williamsville at Amherst Dental Group can help to reduce oral bacteria to combat your headaches.

Headaches and Oral Bacteria
The University of San Diego School of Medicine conducted a study, which found that those who suffer from migraines often have high amounts of nitrate-reducing bacteria accumulating in the mouth. The combination of foods that are high in nitrates (like chocolate, wine, and bacon) and poor oral hygiene can lead to an increased occurrence of headaches due to an improper balance of nitrate-reducing oral bacteria. While this may sound like you must give up the foods you love to stop the headaches, proper oral hygiene will help to stop the migraines while improving your dental health.
Nitrate bacteria reduces the nitrate in the foods you eat into nitrite. Nitrite causes the blood vessels in the body to dilate, which can lead to increased blood flow. This is why nitrites are often prescribed to those with heart problems, like hypertension. However, this increased blood flow from nitrites can lead to migraines due to the vascular instability. This is more likely to occur if you have too much nitrate-reducing bacterium in the mouth from not brushing and flossing regularly.
Maintaining Healthy Oral Bacteria
Our mouths naturally contain bacteria, no matter how well you brush and floss. However, this is not necessarily a bad thing. Oral microbiomes are important to maintaining your dental health. But, when a microbial imbalance occurs, it can cause dental issues from too much bad oral bacteria. To maintain the right level of healthy bacteria, you need to practice proper oral hygiene with regular brushing and flossing.
Proper oral hygiene will remove harmful bacteria accumulations to prevent dental complications and potentially decrease the occurrence of migraines. Brush your teeth twice a day for two minutes each session. Use a fluoride toothpaste and soft-bristled toothbrush to clean all surfaces of the teeth. In addition, floss in between each tooth once a day to remove bacteria left behind from brushing.
Your home oral hygiene habits are only half of the care you need. You also need to see your dentist in Williamsville twice a year. We will perform a professional cleaning to remove bacteria-harboring plaque and tartar accumulations. With a semi-annual examination, we will monitor your dental health and discuss ways to help control your oral bacteria to improve your smile, your overall health, and your quality of life.
Dentist Near Me for Preventive Care
At Amherst Dental Group, we care about your health as a whole. To help you become the healthiest version of yourself, we offer the preventive care you need to maintain healthy levels of oral bacteria. Contact our office today to schedule an appointment.
Comments Off

on Dentist in Williamsville Explains Oral Bacteria and Your Headaches
No Comments
No comments yet.
RSS feed for comments on this post.
Sorry, the comment form is closed at this time.