April 14, 2017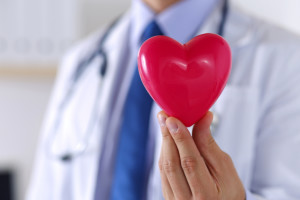 Tooth loss is a very common problem in American. In fact, 178 million Americans are missing at least one tooth. When even one tooth is lost, your quality of life begins to decline as everyday tasks, like eating and speaking, become more challenging. Not to mention, your confidence is impacted by an incomplete smile. However, untreated tooth loss can have a bigger impact on your life than you may be aware. Research shows that tooth loss can increase your risk for stroke. As your dentist in Williamsville, we have the solutions you need to replace missing teeth.

Tooth Loss and Risk for Stroke
According to recent studies, those who have untreated tooth loss have a 74% higher risk for suffering a stroke. The risk for stroke increases with tooth loss due to gum disease. This is an infection that occurs in the gum tissue, most often due to poor oral hygiene. The bacteria responsible for gum disease can enter the bloodstream if not treated. As this occurs, it increases the risk for cardiovascular disease, including heart attack and stroke.
Untreated gum disease is a leading cause for tooth loss as it destroys structures in the mouth. As tooth loss occurs, your risk for gum disease further increases. When tooth loss is not treated, it causes you to lose bone density in the jawbone. This causes your remaining natural teeth to lose support, causing them to shift out of position. As this occurs, they become more difficult to clean, increasing the risk for tooth decay and gum disease. This added heightened risk for gum disease only further increases your risk for stroke if the missing teeth are not replaced.
Replace Missing Teeth to Protect Your Health
To restore the health and function of your smile while reducing your risk for stroke, you need an effective form of tooth replacement. Now, there are various options to replace teeth; however, the most preferred choice are dental implants. Dental implants offer over a 95% success rate by replacing the root and crown of a tooth.
When compared to other solutions for tooth loss, dental implants are the only option that stop bone loss. The use of an implant post that is surgically placed into the jawbone stimulates the bone to preserve bone density. As a result, you protect your remaining natural teeth from damage to reduce your risk for gum disease.
Dentist Near Me for Dental Implants
At Amherst Dental Group, we are committed to promoting your oral health and overall well-being. We provide dental implants to restore your smile and confidence. We can replace a single tooth or a full arch of teeth with dental implants. In addition, we offer periodontal therapy to prevent and treat gum disease. With a complete smile and healthy gums, you drastically reduce your risk for cardiovascular disease, including the risk for stroke.
If you are ready to restore your smile with dental implants, contact Amherst Dental Group today to schedule your consultation. We look forward to creating a healthy, happy smile that will last for years.
Comments Off

on Dentist in Williamsville Explains Your Risk for Stroke from Tooth Loss
No Comments
No comments yet.
RSS feed for comments on this post.
Sorry, the comment form is closed at this time.