April 26, 2016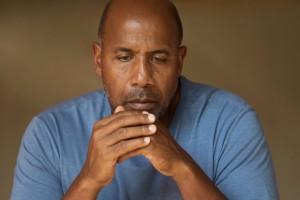 Missing one or more of your teeth takes its toll in many ways. You may have difficulty or feel uncomfortable eating the foods you used to enjoy, and your diet and nutrition may suffer. You may feel self-conscious or embarrassed about talking or smiling in front of others, causing your job or career to suffer. When you're missing a tooth it's always on your mind. The good news is that dental implants in Williamsville, NY may be just the solution you're looking for.
What is a Dental Implant?
A dental implant replaces your root by surgically placing a titanium post into your jawbone. This creates a stable foundation for your new tooth, or crown that will attach to your root through an abutment after the appropriate healing time has passed. Your new root protects the health and integrity of your jawbone. Without a replacement your bone will begin to deteriorate, putting you at a greater risk for more tooth loss and greatly affecting the appearance of your face.
What makes dental implants so successful is the fact that they replace both your root and your tooth, which is the closest substitute for your natural tooth. Your porcelain crown is custom designed to match your existing teeth so no one will ever know you were missing a tooth. You'll also be able to brush and floss your implant just as you would your natural tooth, and enjoy all of your favorite foods.
Am I a Candidate for Dental Implants?
Dental implants do require the patient to be in general good health and have enough healthy bone structure to support the implant. The first step to determining if you're a candidate for an implant is to schedule a consultation with your 14221 dentist. With a thorough examination and some x-rays, we'll be able to let you know if implants are the right treatment option for you.
At Amherst Dental Group, Dr. Kathleen Linehan and our team of doctors are equipped to help you through the entire dental implant process from start to finish. Dr. Linehan is able to place implants in the comfort of our own office so you won't have to go elsewhere for any stage of your treatment. Dr. Lance Pozarny, Dr. Barry Winnick, and Dr. Stanley Shainbrown are all on hand to restore your dental implant with a crown once the appropriate healing time has passed.
With decades of experience, you can rest assured that you're getting the highest quality restoration from a team you can trust at Amherst Dental Group. Don't let a missing tooth negatively impact your life any longer, contact our office today to learn more about your options for tooth replacement.
Comments Off

on Make Way for Dental Implants in Williamsville, NY
No Comments
No comments yet.
RSS feed for comments on this post.
Sorry, the comment form is closed at this time.