Multiple Missing Teeth – Williamsville, NY
Enjoy a Confident Smile Again
While losing just one tooth can certainly cause a variety of problems, missing multiple teeth can make even the simplest tasks feel awkward, difficult, and painful. Many patients with this problem have to drastically alter their diet and speech patterns in order to work around their missing teeth, causing them to feel self-conscious with every word and every bite. While this kind of issue might seem insurmountable, the team at Amherst Dental Group can help patients recover any number of teeth using a selection of custom-made restorations to replace multiple missing teeth in Williamsville, NY.
Why Choose Amherst Dental Group for Multiple Missing Teeth?
In-House Dental Implant Surgery
Comfortable, Lifelike Dentures
Up-to-Date Safety Procedures
Our Multiple Tooth Replacement Options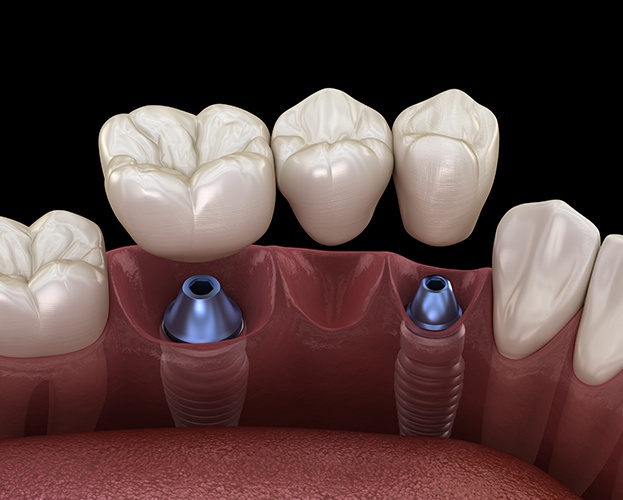 Dental Bridge: This prosthetic is specifically designed to replace consecutive missing teeth. The replacement teeth literally "bridge" the gap, and they are supported on either side by crowns fitted over the adjacent teeth.
Partial Denture: For patients with nonconsecutive missing teeth, partial dentures can help fill in the gaps while seamlessly fitting among the remaining healthy teeth. No matter how many teeth are missing and where they are located, a denture can be specially designed to suit every patient.
Full Denture: This is the type you probably imagine whenever you hear the word "denture." They are made using ceramic teeth attached to a gum-colored acrylic base, and they are designed to replace an entire arch at once by sitting directly on the gums.
The Advantages of Dental Implants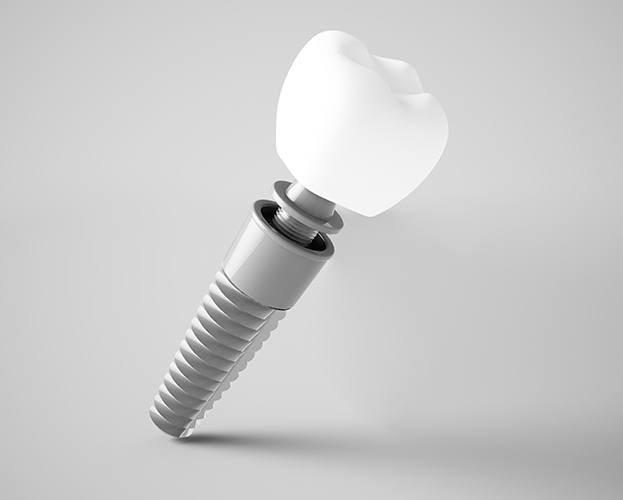 All of the restorations listed above come in two varieties: traditional and dental implant. Traditional prosthetics are fitted into the smile as is, using either the surrounding teeth or gums for support. With dental implant-retained prosthetics, however, they are instead attached directly to the jawbone using small titanium posts that act as new tooth roots. More and more patients are choosing to rebuild their smiles with dental implants because they offer a number of unique advantages:
Because the new teeth are anchored directly to the jawbone, patients do not have to worry about them shifting unexpectedly.
Thanks to the stability provided by the implants, patients are able to eat a wider variety of foods with ease, particularly cooked meats and hearty vegetables.
Aesthetically, nothing looks more natural than dental implants. They sit directly in the gum line just like real teeth and do not have any obvious attachments needed to keep them in place, helping them fully restore both the health and appearance of the smile.
Dental implants are the only treatment that can prevent the jawbone from shrinking after tooth loss, better preserving a person's facial appearance over time.
Which Treatment is Right for You?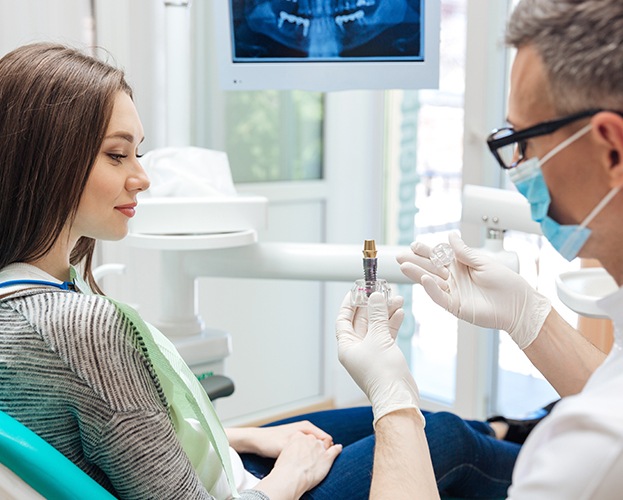 If you are ready to finally close the gaps in your smile, the best thing to do is simply schedule a consultation here at Amherst Dental Group. One of our dentists will give you a brief oral exam, and then they will be able to recommend which type of prosthetic would be best for you. They will also let you know if you are a good candidate for dental implants. Once you have all the information you need and have chosen a treatment, our team can get to work designing your restoration right away.
No matter which one you choose, our team will take the time to ensure that your prosthetic not only looks good but feels great and is built to last as well. We are ready to help you enjoy a full and healthy smile again, so that the next time you sit down for a meal or talk with a friend, the last thing on your mind will be your teeth.
To learn more about your replacement options and schedule a consultation, contact us today.