Benefits of Dental Implants – Williamsville, NY
Why Consider Implants?
You may have heard of more traditional ways to replace teeth, such as dentures and dental bridges. However, dental implants have become the treatment of choice for patients with gaps in your smile, and for good reason – they offer so many advantages that you simply don't see in other restorations. If you schedule a consultation with the Amherst Dental Group, we can discuss in detail the benefits of dental implants in Williamsville, NY, and how this tooth replacmeent option can help you lead a fuller, healthier life after tooth loss.
Why Choose Amherst Dental Group for Dental Implants?
One Stop for Implant Placement and Restoration
Expertly Designed Crowns, Bridges, and Dentures
Sedation Options Available for Anxious Patients
Life with Dental Implants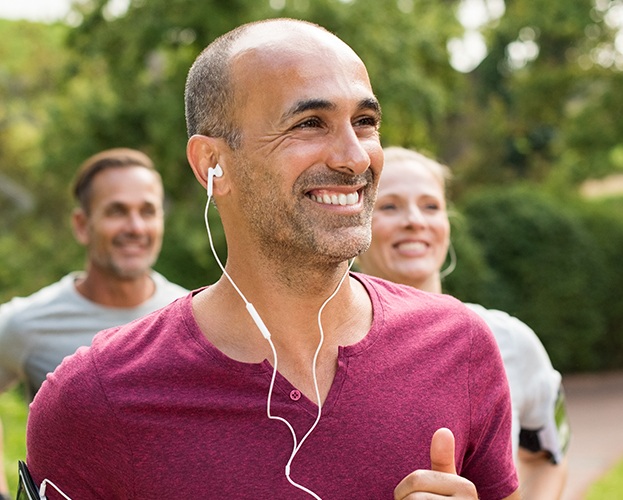 Perhaps you've heard that dental implants are considered the "gold standard" in the dentistry field when it comes to tooth replacements. But do you know why? Unlike unsupported dentures or even dental bridges, dental implants are the only solution to replace the entire missing structure, starting with the root. As a result, this unique treatment has many advantages, including the following:
High Success Rate—About 95 percent of dental implants are successful and effective even 20 years after they've been placed!
Strong Stability—Because dental implants are firmly grounded in the jawbone, you can rely on them to handle chewing fibrous, nutritious foods.
Increased Confidence—While other tooth replacements can slip out of place, dental implants don't move at all, helping you feel more confident when you eat, talk, and smile.
Youthful Appearance—The implant post keeps the jawbone healthy, which helps you retain a younger-looking jawline for many years to come.
Versatility—Dental implants can be used to replace any number of missing teeth, from one to all, and can bond to and retain basically any restoration on top.
Efficiency—An entire arch of teeth can be replaced with just four to six dental implants, and a partial denture or bridge can be held in place with just two implants.
Easy Maintenance—Even though dental implants cannot develop cavities, they still need to be maintained through basic brushing and flossing and regular dental visits.
Are Dental Implants Right for You?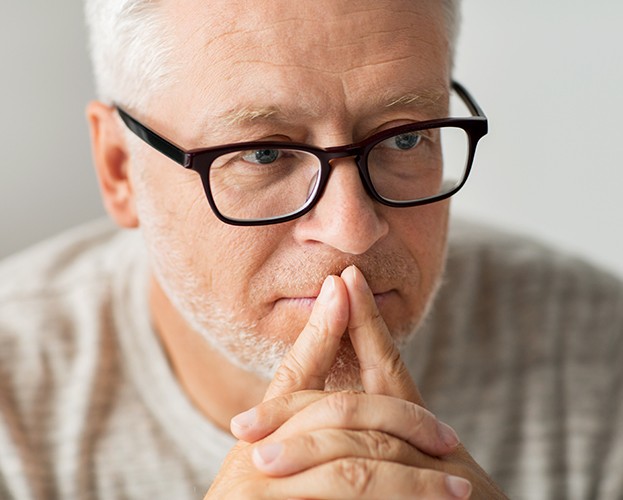 Williamsville With so many benefits, dental implants can seem like the perfect solution to tooth loss, but not everyone qualifies for this treatment. First, you must have enough jawbone density to support the implant, and your smile must be infection free. To determine your eligibility for dental implants, schedule a consultation with one of our dental experts, and we'll evaluate your mouth and go through your treatment options with you in greater detail.
Keep in mind that even if you aren't a good candidate for dental implants initially, you may be able to undergo some preparatory procedures, such as gum disease therapy, to get you back on track for permanent tooth replacement. So what are you waiting for? Contact Amherst Dental Group and schedule your consultation today!